Public Tender - Invitation to bid on two used vehicles
Posted on March 19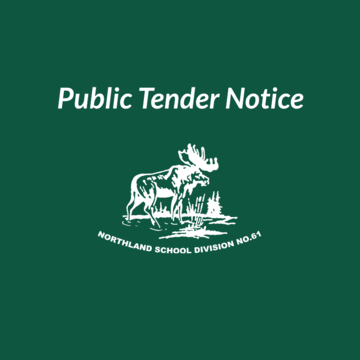 Location
Make Model 
Fort Chipewyan
2006 Chevrolet 1500 – High kilometers but number unknown
Fuel - Gas
Fort Chipewyan
2009 CHEVROLET 2500 – High kilometers but numbers unknown
Fuel - Gas
Sale is "as is" and the highest bid not necessarily accepted. A 10% deposit is required with all bids in the form of a certified cheque or a money order. Please specify which unit (s) you are bidding on by quoting year and make of vehicle. Unsuccessful bids will have deposit returned.
Viewing of vehicles will be by appointment only. Please direct all inquiries to Elia Haydon @ 780- 697-3933.
Tenders with deposits must be mailed or couriered to:
The Northland School Division
Attention: Trudy Rasmuson, Secretary-Treasurer
P.O. Bag 1400 9809-77 Avenue
Peace River, Alberta T8S 1V2

Please Quote "Used Fleet Vehicles ADCS 2020" on the envelope.
E-mail, telephone and fax bids will not be accepted.
Tender closing will be April 30, 2020 at 2:00 pm. Tender opening will follow at 2:30 p.m. at The Northland School Division Central office, located at 9809-77 Avenue, Peace River, Alberta T8S 1V2. Bids received after the closing will not be accepted.