Northland School Division 2020-2021 Learning Options
Posted on August 28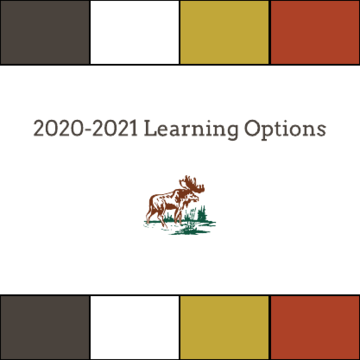 Northland School Division (NSD) is pleased to offer in-school and at-home learning for families during the 2020-2021 school year. Below, is an infographic explaining the difference between in-school learning and at-home learning. 
For student registration, parents and guardians have been asked to declare their preferred learning format. If you have already had this discussion with your school admin, you do not need to contact the school again. For those who haven't registered, please fill out the registration for your local school at the links below.
Parents and guardians who do not fill out the survey will be contacted by phone to declare their choice. Families who choose at-home learning can switch to in-school learning at term/semester breaks and vice versa. The decision to change learning preferences must be made in consultation with school administration at the set entry and exit date to ensure continuity.
Set Entry and Exit Date (For specific dates, please contact your local school)

Elementary: Reporting periods. 
Junior high: Reporting periods and semester break. 
Senior high: Semester breaks