Julia McDougall appointed as Pedagogical Supervisor – Language and Culture
Posted on June 21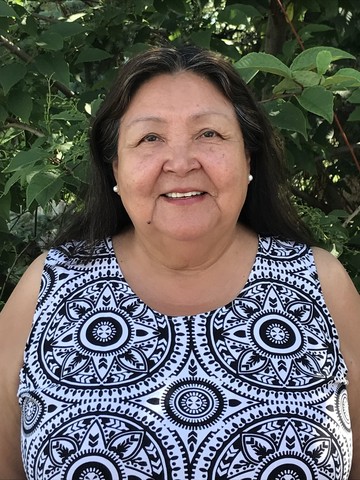 Northland School Division (NSD) is pleased to announce the appointment of Julia McDougall as Pedagogical Supervisor - Language and Culture, effective August 13, 2018. Julia joins the NSD family after spending the last two years as a Walking Together: Education for Reconciliation Professional Learning Project consultant. Established by the Alberta Teachers' Association, the six Walking Together project consultants helped educators understand and apply foundational knowledge of First Nations, Métis and Inuit as outlined in Alberta Education's new Teaching Quality Standard.
"I am passionate about First Nations, Métis and Inuit education and always strive to do the best for students and staff," said McDougall. "My previous experience has prepared me to ensure NSD is a leader for Indigenous education excellence. I am excited to work with the First Nations, Métis and Inuit team, division staff, school staff, parents and community members to ensure students are strong in identity, healthy and successful."
Julia's education career began in with Fort McMurray First Nation. From 1997-2001, she worked as a home-school coordinator/bridging the gap program. Over a four-year period, Julia worked with families, organized Elder visits to the schools and coordinated an after-school tutorial program. In 2001, she joined the Fort McMurray Public School District (FMPSD). For 15 years at FMPSD, she taught Cree Language, Aboriginal Studies and also took on a First Nations, Métis, and Inuit liaison role.
In 2007, Julia obtained a Bachelor of Education from the First Nations University of Canada. Her degree includes a Native Studies major and a minor in Cree Language/Linguistics.
Click here to view the media release.