Lois Byers appointed Official Trustee for Northland School Division
Posted on July 15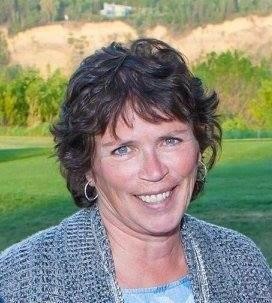 Statement from Alberta Education
On July 13, 2016, Minister David Eggen announced the appointment of Lois Byers as official trustee for Northland School Division. Ms. Byers' experience made her a strong candidate for this position, and we are confident she will  bring the strategic leadership, fiduciary oversight and issues management experience required to successfully transition the division to an elected board.

Looking ahead, Ms. Byers will be leading a new series of discussions with your communities this fall as we work toward the goal of holding trustee elections in October 2017. Once a new board is in place, Ms. Byers will remain in her role as official trustee for a period of time to assist with the transition. Further details about her work will be available in the near future. Click here to view letter from the Minister of Education. 
Lois Byers Biography
Lois Byers has an extensive background in governance and community engagement.  She spent 15 years as a school board trustee, serving as Vice-Chair of County of Minburn Board of Education, Chair of Elk Island Public Schools and President of Alberta School Boards Association. She also served 6 years as Co-Chair of Region 5 Child & Family Services Board before moving onto financial planning and has spent the last 6 years working as her own consulting company, Smiling LB Consulting.  Lois also taught school for over 10 years. 

Lois's current work is as a Community Development Practitioner, using the principles of community building and development in all her work. She has facilitated many projects to successful completion from governance orientation to setting up child cares; recycling to community workshops for organization development; and strategic planning to budget reviews. She believes strongly in community engagement, building the capacity of people and the power of diversity and good process.

Empty-nesters, Lois and her husband Les reside on their cattle farm in Vegreville. Their children are not far away though and they are thankful they get to see them often through many family get-togethers.