NSD nominates Ever Active Schools for Friends of Education Award
Posted on July 10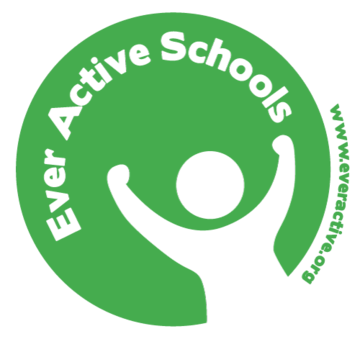 Northland School Division (NSD) is showing its appreciation to Ever Active Schools (EAS). At the June 21, 2018, Regular Board Meeting, the Board of Trustees approved the nomination of EAS for the Alberta School Boards Association (ASBA) Friends of Education. The award recognizes organizations in the community who have made a special contribution to education.
"I am honoured to receive this award on behalf of the team at Ever Active Schools," said Brian Torrance, Director, Ever Active Schools. "It's an honour to work alongside NSD and communities within the district with creating sustainable healthy school communities that enable optimal health and learning. We look forward to partnering with NSD for many years to come with professional learning for staff, outdoor classroom designs, land-based learning and all following a comprehensive school health approach."
"The Board is very appreciative of the support from Ever Active Schools," said Maddy Daniels, Board Chair. "EAS has actively worked with us to improve health and wellness in NSD school communities. As a result, students, parents, staff and community members are more aware of healthy eating, physical activity and mental health and how it impacts their learning and lives."
Ever Active Schools is a provincial initiative designed to assist school communities in addressing and creating healthy school communities. EAS will be recognized at the ASBA Zone One Fall Awards Ceremony in September.
Click here to view media release.