Public Tender - Invitation to bid on used patio bricks
Posted on May 26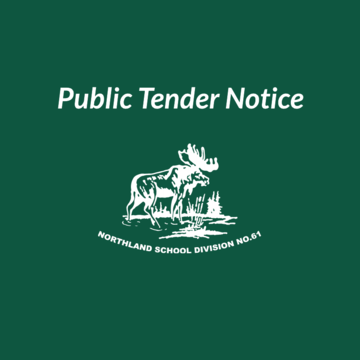 You are invited to bid on used patio bricks located in Grouard. There are approximately 4000 previously used patio bricks. The bricks are on pallets and are in good condition. The bid winner will be responsible for complete payment and picking them up within a week of the bids closing.
Additional Details
The sale is "as is" and the highest bid not necessarily accepted. Viewing of bricks will be by appointment only. Please direct all inquiries to Rachel Starr at 780-751-3772.
Due to COVID-19 we will be accepting bids via email, mail, or courier only, and deposits are not required.
Please include the following with your bid:
Please Quote "Used Patio Bricks" in subject line or on envelope.
Full Name, Contact Phone Number and Amount of Bid.
The Northland School Division
Attn: Trudy Rasmuson, Secretary-Treasurer
P.O. Bag 1400
9809-77 Avenue
Peace River, AB T8S 1V2
Email Tenders to Tenders@nsd61.ca.
Telephone and fax bids will not be accepted.
Tender closing will be June 12, 2020 at 2:00 pm.
The tender opening will follow at 2:30 p.m. at The Northland School Division Central office, located at 9809-77 Avenue, Peace River, Alberta T8S 1V2.
Bids received after the closing will not be accepted. Information will be available through The Northland School Division website at www.nsd61.ca