Public Tender - Sport Utility Vehicles
Posted on May 21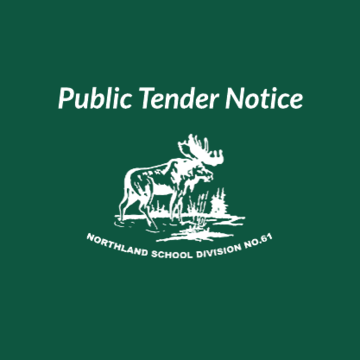 We are seeking tenders for the purchase of four (4) new in stock Sport Utility Vehicles (SUV). Click here to fill in the Specification Sheet provided and return by 2:00 p.m. local time June 3, 2019. Due to the shortage of time, we are requesting stock units.
Questions can be directed to Susanne Jones, Transportation Manager at 780-624-2060 extension 6172 or susanne.jones@nsd61.ca. Tenders sent in after the closing date and time will be rejected.
Please submit tenders via courier, mail, in person or email to:
"SUV Stock Units"
Attn: Trudy Rasmuson, Secretary-Treasurer
Northland School Division No.61
Bag 1400
9809-77 Avenue
Peace River, Alberta T8S 1V2
tenders@nsd61.ca
Faxed tenders will not be accepted.