Superintendent of Schools - Position Application
Posted on September 13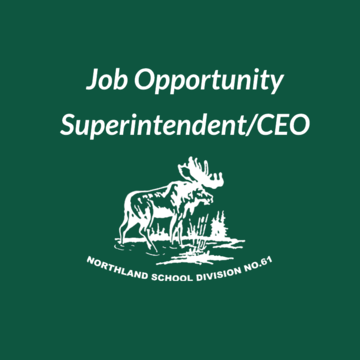 Are you looking for an awesome challenge? Do you enjoy working with people in small, remote communities? Are you passionate about the future success of indigenous children and youth? Are you an individual who wants to make a difference?
The Board of Trustees invites applications for the position of Superintendent of Schools/CEO for Northland School Division. Duties will commence February 1, 2020, or as mutually agreed.
Click here for more information.