Terry Lynn Cook as appointed as Indigenous Curriculum Pedagogical Supervisor
Posted on July 9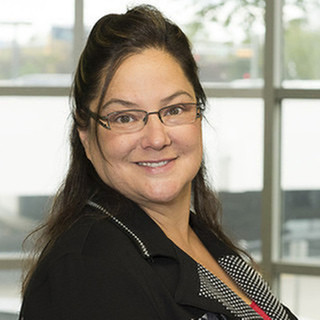 Northland School Division (NSD) is pleased to announce the appointment of Terry Lynn Cook as Indigenous Curriculum Pedagogical Supervisor, effective August 1, 2018. Terry Lynn, who worked with NSD as a Pedagogical Supervisor from 2012-2015, spent the last two years as a Walking Together: Education for Reconciliation Professional Learning Project Consultant. As a project consultant, she helped to ensure principals, teachers and school division leaders are ready to meet the foundational knowledge of First Nations, Métis and Inuit as outlined in the Teaching Quality Standard (TQS), Leadership Quality Standard (LQS) and Superintendent Leadership Quality Standard (SLQS). The new standards will come into effect on September 1, 2019.
"I am excited to be back within the NSD family," said Cook. "I am looking forward to establishing collaborative relationships with everyone and ensuring NSD is a leader for Indigenous education excellence."
Terry Lynn's educational experience includes 14 years as Vice-Principal at St. Mary of the Lake Catholic Schools (Living Waters Catholic Schools), Vice-Principal at Kinuso School (High Prairie School Division) in 2016-2017, six years as a teacher with Living Waters Catholic Schools and First Nations, Métis and Inuit Facilitator for the Alberta Regional Professional Development Consortia (ARPDC) in 2011-2012. Since 2012, she's represented northern Alberta on the First Nations, Métis and Inuit Council.
Terry Lynn has a Bachelor of Education and a Masters of Education in Leadership and School Improvement from the University of Alberta. Cook is also a certified instructor with the Alberta Teachers' Association and a certified trainer for Circle of Courage and True Colors International.
Click here to view media release.