Michelle Wile appointed Fort McKay School Principal
Posted on June 25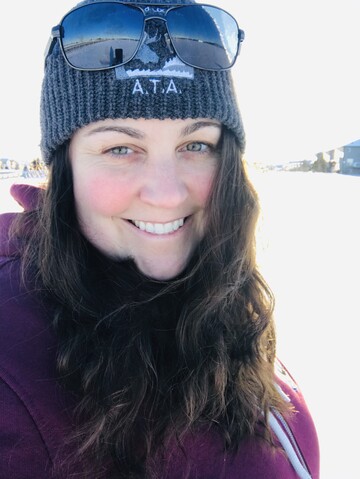 Northland School Division (NSD) is pleased to announce the appointment of Michelle Wile as Fort McKay School Principal. Michelle was originally appointed as Acting Principal on January 31, 2020. 
"I am thrilled to continue working with families, the community, and most importantly, the students of Fort McKay School," said Wile. "I am excited to move forward with engaging students through a variety of teaching methods focusing on literacy, numeracy, technology, and culture, as well as embracing the valuable resources within Fort McKay. This allows us to offer a full and holistic educational experience for all learners."   
"Michelle is a passionate educator who has a wide variety of experiences that will enable her to develop a strong team to support the students of Fort McKay," said Dr. Nancy Spencer-Poitras, Superintendent of Schools.
Michelle, who has been an educator for 16 years, also worked in central office as a Supervisor of Student Services and a Pedagogical Supervisor. Before transitioning to central office roles, Michelle taught grades two and four at St. Theresa School in Wabasca-Desmarais. During Michelle's time at St. Theresa School, she experienced First Nation, Métis language and culture and learned how to weave the knowledge into the classroom. She has also taken numerous professional development opportunities to increase her literacy and numeracy abilities.
Michelle graduated with a Bachelor of Arts in 2006 at Mount Saint Vincent University in Halifax and earned a Bachelor of Elementary Education at Acadia University in 2014. She is currently pursuing an Interdisciplinary Master's Degree through the University of Calgary and a Master's Degree in Inclusive Education through Acadia University.