×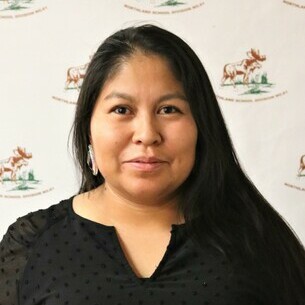 Cathy Wanyandie
Board Chair, Ward 2 Trustee - Susa Creek
Cathy was born and raised in Grande Cache and its surrounding communities. Wanyandie is a descendent of those evicted from the Jasper National Park in 1910. At a young age, Cathy's mother passed away and was raised by her late father Dean, along with two brothers and a sister. She has two children, Kyleigh and Deanna Rain. Cathy currently works for the Aseniwuche Development Corporation as an administrative assistant. She has taken training as an herbicide assistant applicator and has volunteered her time with Susa Creek School and the Aseniwuche Winewak Nation. The most influential people in Cathy's life are Rachelle McDonald and her late father, Dean Wanyandie. She says, "Rachelle has extensive knowledge in so many subjects. I always know I can count on her for advice. My late father always reminded me that I have a voice." Cathy says being a former Susa Creek School student helps her understand challenges the school faces.
×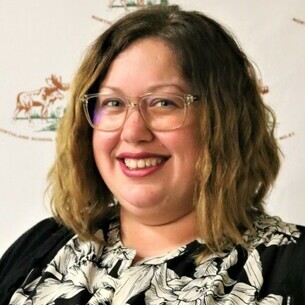 Aimee McCamon
Vice-Chair, Ward 9 Trustee - Anzac, Janvier, Conklin
More information coming soon.
×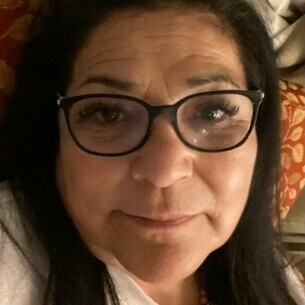 Lorraine McGillivray
Ward 1 - Paddle Prairie Metis Settlement and Keg River
Lorraine, a mother of four children and six grandchildren, was born in McLennan. Her family lived in the community for nine years before relocating to the Paddle Prairie Métis Settlement. Lorraine's education background includes Early Childhood Education from Keyano College, a Child and Youth Care Diploma from MacEwan University and Canadian Indigenous Languages and Literacy Development Institute (CILLDI) course completions through the University of Alberta. Before becoming a trustee, McGillivray worked with Northland School Division for 27 years as a Liaison Worker, ECS instructor, Educational Assistant, Special Assistant and Cree Instructor. As Ward 1 Trustee, Lorraine says Northland School Division education is very important to her and is focused on being a voice for students and parents. McGillivray's favourite saying in Cree is "Akamihmok" Don't give up!
×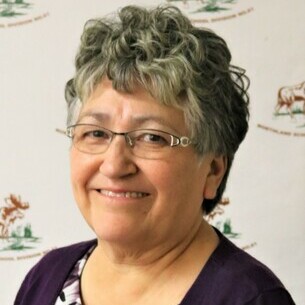 Bonnie Lamouche
Ward 3 - Gift Lake Metis Settlement and Peavine Metis Settlement
×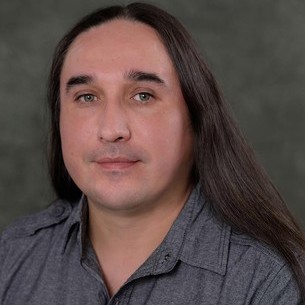 Jesse Lamouche
Ward 4 Trustee - East Prairie Metis Settlement, Grouard
Jesse was born in High Prairie and raised in the community of Grouard. Lamouche, who has an identical twin brother, comes from a family of five boys and two girls. He attended Grouard Northland School from preschool to grade 9 and attended high school in High Prairie. Jesse says the most influential person in his life was his kokum (grandmother). He says, "She was a strong, yet soft soul. She taught us right from wrong and guided us into the adults we are today. Made us proud of our ancestry and influenced our traditional awareness." As the Ward 4 Trustee, Jesse wants to play a part in a better tomorrow and thought education is a good place to start. He also says, "I have always been proud of where I grew up and I believe our children should feel the same way. I hope our present and future generations hold our world with respect and pay it forward in any way they feel is right."
×
Skye Durocher
Ward 5 Trustee- Fishing Lake Metis Settlement and Elizabeth Metis Settlement
Skye was born and raised in the Fishing Lake Métis Settlement. She attended J.F. Dion School from Kindergarten to Grade 6. Following high school graduation, Skye obtained a Bachelor of Arts Degree in Cree Language from Blue Quills University. Durocher is also an accomplished author. She wrote and self-published her first book Spirits of the Northern Lights, which follows the life of a girl named Cora and the lessons her grandparents teach her. Skye comes from a large family of five brothers, two sisters, and many nieces and nephews. She speaks highly of her mother's strength and resiliency and the support she receives from family and friends. Skye says the support she receives from her family provides an important foundation in her work with the youth in the community.
×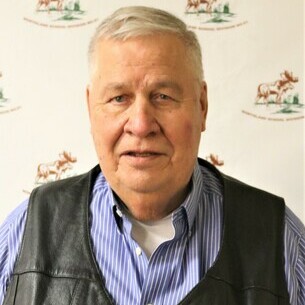 Thomas Auger
Ward 6 Trustee - Desmarais, Sandy Lake
More information coming soon.
×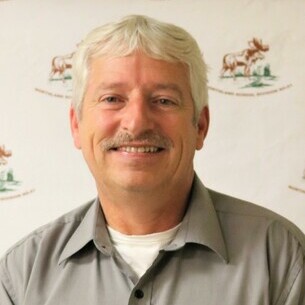 Robin Guild
Ward 7 Trustee - Wabasca, Chipewyan Lake
Robin was born and raised on a small dairy farm in Mallorytown, Ontario. Guild and his wife Lorna have been married for 31 years. They are the proud parents of three children and two grandchildren. Robin, who moved to Wabasca over 30 years ago, dropped out of high school in grade 12 because he was terrified to give a speech which was mandatory to pass a class. He persevered, graduated high school, and worked as a technician with AltaGas Utilities for a number of years. In addition to his work experience with AltaGas Utilities, Robin is a council member with the Municipal District of Opportunity, serves on the board of directors for the Pee Kis Kwe Tan (Let's Talk Society) and was a local school board committee chair for St. Theresa School. As Board Chair, Guild's priority is to help increase student attendance rates and ensure Northland schools are properly funded in order to meet the needs of each school community.
×
Loretta Gladue
Ward 8 Trustee, Calling Lake
Loretta, who has three brothers, was born in Athabasca and raised in Calling Lake. Gladue and her husband have two sons and five grandchildren. Loretta's late father is Métis and her mother is First Nation from Bigstone Cree Nation. A product of Calling Lake School and Edwin Parr Composite High School in Athabasca, Gladue went on to study hairstyling and business management. She currently operates a construction business called Calling Lake Crews 4/U LTD. with her husband and two sons. Both her sons graduated from Calling Lake School. Loretta's past work experience includes administration assistant for former MLA Mike Cardinal, youth worker, elected councilor with the Municipal District of Opportunity and served on the Region 11 Child and Family Services Authority. Loretta says her biggest sense of accomplishment was working with Bigstone Cree Nation while the Treaty Land Entitlement Claim was settled in 2010. As Ward 8 Trustee, Gladue says she understands the challenges coming from a rural community and wants to ensure NSD students get the best possible education.