×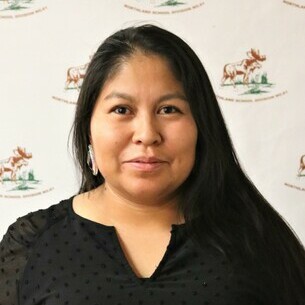 Cathy Wanyandie
Board Chair, Ward 2 Trustee - Susa Creek
Cathy was born and raised in Grande Cache and its surrounding communities. Wanyandie is a descendent of those evicted from the Jasper National Park in 1910. At a young age, Cathy's mother passed away and was raised by her late father Dean, along with two brothers and a sister. She has two children, Kyleigh and Deanna Rain. Cathy currently works for the Aseniwuche Development Corporation as an administrative assistant. She has taken training as an herbicide assistant applicator and has volunteered her time with Susa Creek School and the Aseniwuche Winewak Nation. The most influential people in Cathy's life are Rachelle McDonald and her late father, Dean Wanyandie. She says, "Rachelle has extensive knowledge in so many subjects. I always know I can count on her for advice. My late father always reminded me that I have a voice." Cathy says being a former Susa Creek School student helps her understand challenges the school faces.
×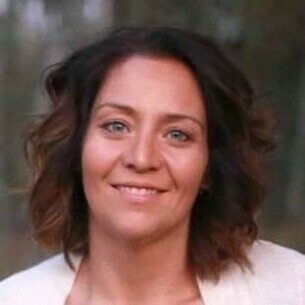 Tanya Fayant
Vice-Chair, Ward 5 Trustee - Elizabeth Metis Settlement and Fishing Lake Metis Settlement
Tanya, a mother of two boys ages six and eight, was born in Edmonton. When she turned 13, Tayna's family decided to move to the Fishing Lake Métis Settlement (FLMS). After earning a high school diploma at Heinsburg Community School, Tanya attended NAIT for post-secondary education. In 2001, she obtained a diploma in Petroleum Engineering Technology. Like many Albertans, Tanya then worked in the oil and gas industry. She spent 10 years working for Canadian National Resources Limited (CNRL) and five years operating an oilfield trucking company with her cousin. Following her time in the oil and gas industry, Tanya began her working with the Fishing Lake Métis Settlement as a justice worker. In partnership with the RCMP and other organizations, she helped to bring specific services to the community. Tanya then transitioned into an education liaison position. The position was a joint agreement between FLMS, Northland School Division and Northern Lights Public Schools. In this role, Tanya helped Fishing Lake students with transitioning from grade 8 to high school in Cold Lake. Those experiences eventually lead to her becoming the FLMS Administrator. After two years of serving as the Administrator, Tanya decided to go back to school and take the Bachelor of Business Administration program at NAIT, majoring in Accounting. Tanya credits her work ethic and passion for learning to her father. Her father, who is 90 years old, continues to run a construction business. Tanya said, "He [Tanya's father] taught me the importance of my name. That it was important to do what was right, whether that meant paying my bills or working hard, and that the only thing that you have when you die is your name. Integrity was important. Do what you say you are going to do. Show up, be present. But most of all, my name came from generations of proud Métis people. And that I should always be proud of them and myself. When life gets hard, work harder. And that no matter what your age is, it is just a number. You can do anything that you put your mind to." Tanya's goal as Ward 5 Trustee is to aim high and not settle for "that is good enough". She said there have been many changes taking place within Northland School Division and is excited to join the momentum and help Northland achieve new heights. Tanya is extremely grateful for the confidence that has been placed upon her by both Fishing Lake and Elizabeth.
×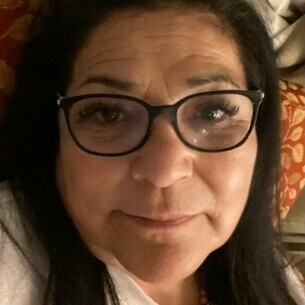 Lorraine McGillivray
Ward 1 - Paddle Prairie Metis Settlement and Keg River
Lorraine, a mother of four children and six grandchildren, was born in McLennan. Her family lived in the community for nine years before relocating to the Paddle Prairie Métis Settlement. Lorraine's education background includes Early Childhood Education from Keyano College, a Child and Youth Care Diploma from MacEwan University and Canadian Indigenous Languages and Literacy Development Institute (CILLDI) course completions through the University of Alberta. Before becoming a trustee, McGillivray worked with Northland School Division for 27 years as a Liaison Worker, ECS instructor, Educational Assistant, Special Assistant and Cree Instructor. As Ward 1 Trustee, Lorraine says Northland School Division education is very important to her and is focused on being a voice for students and parents. McGillivray's favourite saying in Cree is "Akamihmok" Don't give up!
×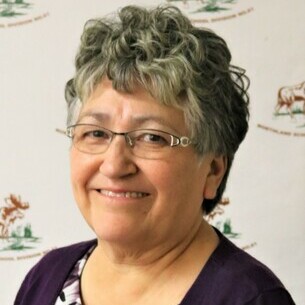 Bonnie Lamouche
Ward 3 - Gift Lake Metis Settlement and Peavine Metis Settlement
Bonnie Lamouche, a mother of three children, was born and raised in the Gift Lake Métis Settlement. For the majority of her life, she has worked in the field of finance and education. At the age of 43, Bonnie decided to pursue more education at Northwestern Polytechnic (formerly Grande Prairie Regional College). She attended full-time and earned a Business Administration Diploma in Accounting. Bonnie's education story is an example that it's never to late to go back to school. She said as a young girl, her parents stressed the importance of education. As a mother, Bonnie has passed that message on to her children. Bonnie has served on a number of education committees over the years. In addition to being the Ward 3 Trustee, she sits on the Northern Lakes College Education Committee and the Council Community Education Committee. Bonnie also actively volunteers her time to organizations like Gift Lake Minor Hockey, Gift Lake Recreation Association and People for Comm-Unity. Bonnie is also a talented artisan. She has designed earrings for people and teaches beadwork to children and adults. She says teaching beadwork is exciting and hopes the Métis tradition will continue to be passed onto future generations.
×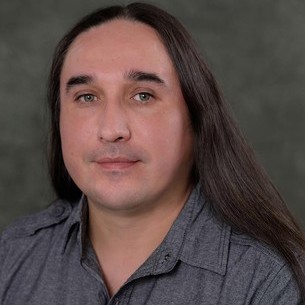 Jesse Lamouche
Ward 4 Trustee - East Prairie Metis Settlement, Grouard
Jesse was born in High Prairie and raised in the community of Grouard. Lamouche, who has an identical twin brother, comes from a family of five boys and two girls. He attended Grouard Northland School from preschool to grade 9 and attended high school in High Prairie. Jesse says the most influential person in his life was his kokum (grandmother). He says, "She was a strong, yet soft soul. She taught us right from wrong and guided us into the adults we are today. Made us proud of our ancestry and influenced our traditional awareness." As the Ward 4 Trustee, Jesse wants to play a part in a better tomorrow and thought education is a good place to start. He also says, "I have always been proud of where I grew up and I believe our children should feel the same way. I hope our present and future generations hold our world with respect and pay it forward in any way they feel is right."
×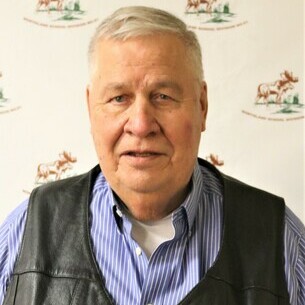 Thomas Auger
Ward 6 Trustee - Desmarais, Sandy Lake
×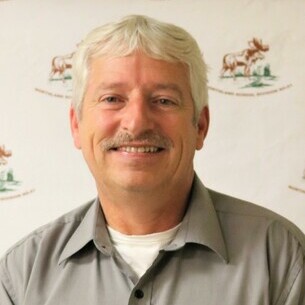 Robin Guild
Ward 7 Trustee - Wabasca, Chipewyan Lake
Robin was born and raised on a small dairy farm in Mallorytown, Ontario. Guild and his wife Lorna have been married for 31 years. They are the proud parents of three children and two grandchildren. Robin, who moved to Wabasca over 30 years ago, dropped out of high school in grade 12 because he was terrified to give a speech which was mandatory to pass a class. He persevered, graduated high school, and worked as a technician with AltaGas Utilities for a number of years. In addition to his work experience with AltaGas Utilities, Robin is a council member with the Municipal District of Opportunity, serves on the board of directors for the Pee Kis Kwe Tan (Let's Talk Society) and was a local school board committee chair for St. Theresa School. As a school board trustee, Guild's priority is to help increase student attendance rates and ensure Northland schools are properly funded in order to meet the needs of each school community.
×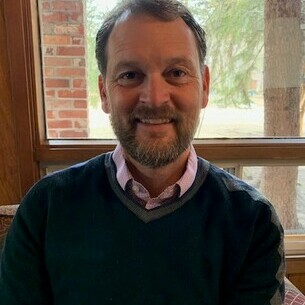 Wally Rude
Ward 8 Trustee, Calling Lake
×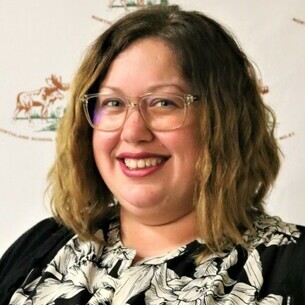 Aimee McCamon
Ward 9 Trustee - Anzac, Janvier, Conklin
Aimee, a mother of two daughters, was born and raised in Berwick, Nova Scotia. She attended college in Charlottetown, Prince Edward Island and graduated with a diploma in travel and tourism management. Aimee moved to Alberta in 2006 and began working in the oil and gas industry. In 2012, she met her husband and purchased their forever home in Anzac. Aimee is a very active member of the Anzac community. In addition to working in the guest services department at the Anzac Recreation Centre, she volunteers for school events, community projects and sporting events. When asked about the most influential person in her life, Aimee said her grandmother played a large role in helping her believe she can achieve anything in life. As a school board trustee, Aimee wants to ensure her children and all Northland students achieve excellence in education.