Cenovus Energy celebrated as Friends of Education at the ASBA Fall Awards Ceremony
Posted on September 29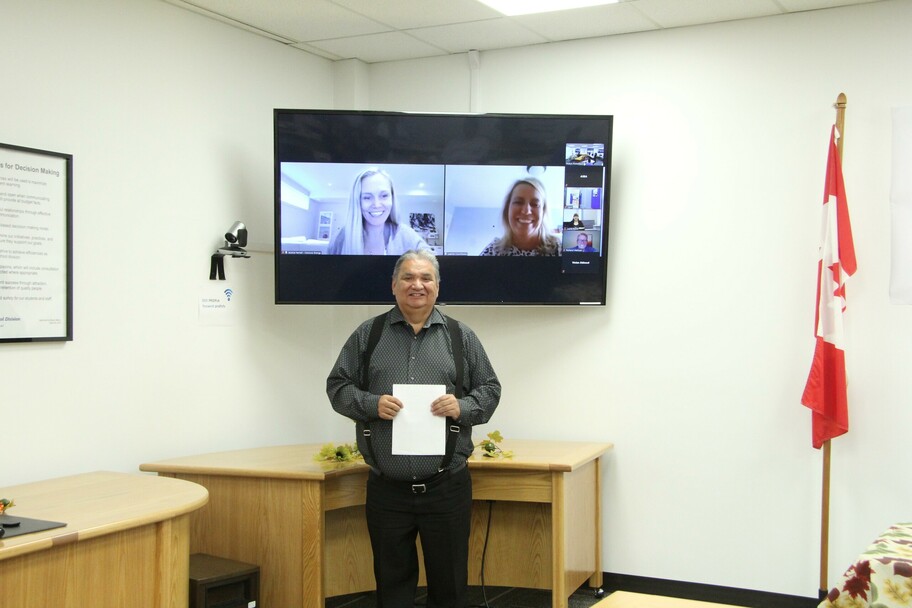 Northland School Division (NSD) celebrated the contributions of Cenovus Energy by presenting the organization with an Alberta School Boards Association (ASBA) Zone One Friends of Education Award. The award recognizes individuals and organizations in the community who have made a special contribution to education in Alberta. 
Cenovus has been a supporter of NSD for many years. In 2013, Cenovus partnered with NSD to help deliver meaningful educational programs that encourage long‐term benefits. Since the beginning of this partnership, they've contributed $1.3 million to support Northland's focus on literacy. Cenovus continues to be instrumental in helping NSD deliver professional learning for educators and operating a summer reading program. The continued relationship with Cenovus puts NSD in a better position to help students achieve success.
Cenovus Energy received recognition on Wednesday, September 23, 2020, at the ASBA Zone One Fall Awards Ceremony with nominees from other school divisions in Alberta. The ceremony was held virtually and in-person at the Peace River School Division central operations building in Grimshaw.