Regular Board Meeting - January 23, 2021
Posted on January 18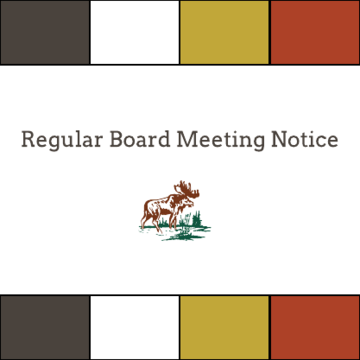 We are hosting our Regular Board Meeting via Zoom on Saturday, January 23, 2021, from 9:00 a.m - 4:30 p.m.
The agenda items include: 
Two Alternate Signers for Board Chair and/or Vice-Chair in their Absence
Policy Committee
Monthly Financial Report
Enrolment Report
School Attendance Report
2021-2022 Draft School Year
Calendar
Viability Study: Hillview School, Pelican Mountain School, Susa Creek School
Annual Borrowing Resolution - ATB
Transportation Cost Study
Facilities & Maintenance Plan
Capital/IMR Plan 2020-2021
ASBA Meetings, CAPSLE Virtual Conference, PSBA Meetings
Board Chair Highlights
Superintendent Highlights
Associate Superintendent Report
Click here to view the agenda. 
If you would like to join the public meeting, please contact Communications Coordinator Curtis Walty at 780-624-2060 Extension 6183 or curtis.walty@nsd61.ca.