NSD supporting Indigenous Jersey Day on May 28th
Posted on May 27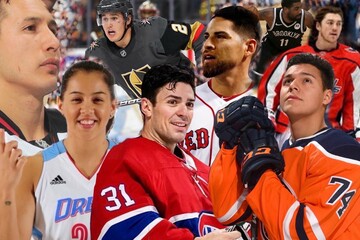 On Friday, May 28th, Northland School Division students and staff will be supporting #IndigenousJerseyDay! This day is to support all Indigenous athletes and Edmonton Oilers defencemen Ethan Bear. Bear has been with the Oilers since 2018 and grew up in the Ochapowace First Nation in Saskatchewan. As a school division where 95% of the student population is First Nations, Métis, we celebrate and support our Indigenous athletes!
If you don't have a jersey, you can:
Make a jersey out of paper and pin it to your shirt.
Wear a pin with a jersey on it.
Write a letter and send it to your favourite Indigenous athlete.
Draw something that supports Ethan Bear or another Indigenous athletic role model.
Craft a social media post and tag your favourite Indigenous role model.
Please join us in support of Indigenous Jersey Day! Thank you Naim Cardinal for starting this movement.