Scott Meunier as Associate Superintendent - Inclusive Learning Services/High School Completion
Posted on June 30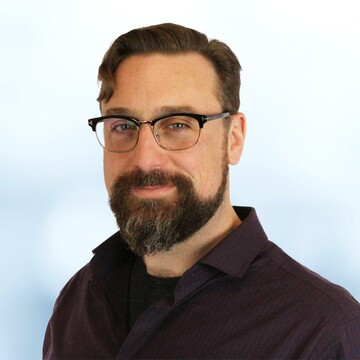 The Board of Trustees and the Superintendent of Northland School Division are pleased to announce the appointment of Scott Meunier as the new Associate Superintendent, Inclusive Learning Services/High School Completion for the Division, effective August 1, 2021.
"Scott has extensive training and experience in applying a variety of technological tools to ensure seamless student access to learning and supports from wherever they are," says Superintendent, Dr. Nancy Spencer-Poitras. "Scott most recently served as the principal of the Boyle Street Education Centre in Edmonton. He also spent two years in an interchange experience with Alberta Education where in part he supported cross-ministry initiatives that were designed to enhance high school completion. We feel very confident that Scott is an excellent fit for this role."
The Superintendent continues, "We welcome Mr. Meunier to the Northland team and look forward to working with him to continue our pursuit of excellence in providing high-quality education for our students. Mr. Meunier was selected from a field of truly outstanding candidates."
Mr. Meunier brings almost 19 years of experience as a public-school educator to the position. He holds a Bachelor of Arts degree with a major in sociology from the University of Regina, a Bachelor of Education degree with specializations in social studies and French also from the University of Regina and a Master of Education in Open, Digital, and Distance Education from Athabasca University. 
Scott comments, "This is what I have wanted to do in all my work in education and it aligns perfectly with my own vision. Our job is to make it easy for students to come to school. We must also ensure that teachers and other staff have the training and support to feel truly capable of doing what they need to do. I am really privileged to have been selected for the position of Associate Superintendent, Inclusive Learning Services/High School Completion."
Scott sees himself as a goal achiever who values honesty, directness, and creativity. To remain well in all aspects of his life, Scott loves to spend time exercising and being active with his own children.