Statement from NSD ahead of National Day for Truth and Reconciliation
Posted on September 29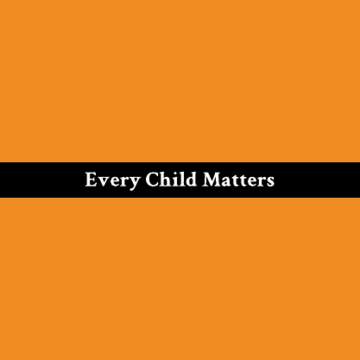 Tomorrow's federal holiday marks the first-ever National Day for Truth and Reconciliation. Along with the many other Canadians, this is our opportunity to also recognize and commemorate by remembering the lives of the children and generations of families impacted by residential schools. We recognize the injustice caused by the education assimilation policies of the removal of Indigenous children as young as four from their families, communities, and traditions. When we first heard Phyllis Webstad tell her story about intergenerational trauma of her residential school experience, we supported by affirming September 30th as Orange Shirt Day knowing that Every Child Matters. 
We will continue to encourage and support the resilience of our communities to take back what was taken of culture and language in residential schools. We will stand together to support each other in mourning of those children found in unmarked graves and celebrate their homecoming. We will promote resilience and pride ensuring that every child will love coming to a Northland school knowing that their identity, history, health, and well being are being acknowledged. 
In recognition and commitment to calls of action to address reconciliation in Alberta, Northland School Division (NSD) is supporting this first-ever federally recognized National Day for Truth and Reconciliation by ensuring students and staff are together with their families. Therefore, all NSD schools and facilities will be closed on Thursday, September 30th to observe this important day. Let's stand together to create a rich vibrant school community that is dedicated to deepening an understanding of Indigenous experiences and perspectives.