Board Highlights - November 26, 2021
Posted on December 13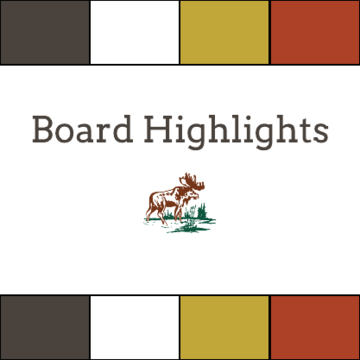 Read the Board Highlights from the November Regular Board Meeting. The latest edition includes: 
Moment of silence to remember a school bus owner and operator. 
Board approved the 2020-2021 Annual Education Results Report.
Board approved proceeding with updating the Northland School Division logo. 
Superintendent's Highlights - Cenovus continuing to support NSD schools.
Another Award-Winning Staff Member: Mark Owens recognized by the Board for receiving award from the North West Alberta Schools' Athletic Association Zone.
Board approved 2021-2022 Fall Budget Update.
Board approved 2020-2021 Audited Financial Statements
Click here to view the Board Highlights!