Northland schools celebrating Métis Week
Posted on November 14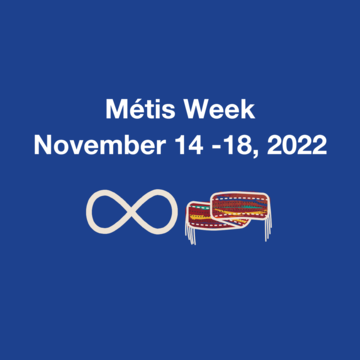 Métis Week was recognized across Northland School Division recently. From November 14-18, 2022, Northland schools organized activities to celebrate the rich culture and contributions of the Métis people. Below, you will see examples of how schools celebrated Métis Week. 
J.F. Dion School - Métis Week
At J.F. Dion School, students in grades K-2 celebrated Métis Week by learning how to do Dot Art which represents the work of Métis Artist Christi Belcourt.
Students also learned about the:
Beading techniques to make a Métis Flag.
Red River Cart and completed a guided drawing.
The Métis Sash practiced weaving.
Paddle Prairie School - Métis Week
Paddle Prairie School students were busy learning and celebrating the Métis people, history and culture! Students learned to make bannock, moccasins, tipis, and pouches.
The ECS-grade 2 classes travelled back in time to celebrate and learn about many traditions. They learned how to make ribbon skirts and shirts.
Paddle Prairie School would like to thank the Elders, knowledge keepers, community members, and staff for participating and passing on knowledge!
St. Theresa School - Métis Week
During Métis Week, St. Theresa School students learned how to make Métis sashes!
Chipewyan Lake School - Métis Week
Chipewyan Lake School celebrated Métis Week in a number of ways. The school talked about who the Métis are, what language they speak, and what their flag symbol means. As a school, they came together and worked on dot art which is a style of traditional Métis art.
Northland Online School - Métis Week
Northland Online School organized a number of Métis Week activities. Recently, Fiddle Teacher Alex Kusturok performed for students and staff. Thank you Alex for helping Northland schools with Métis Week!
Northland Online also hosted a Métis Week themed Read Aloud activity.
Anzac School and Bill Woodward School - Métis Week
Anzac School and Bill Woodward School participated in the #RockYourMocs campaign during Métis Week! Rock Your Mocs was started in 2011 by Jessica Jaylyn Atsye. In a CBC article, Atsye said Rock Your Mocs is about unifying Indigenous Peoples globally through social media, promoting cultural pride, and showcasing the diversity of nations.
Elizabeth School - Métis Week
Here is a nice photo of Elizabeth School students and staff celebrating Métis Week!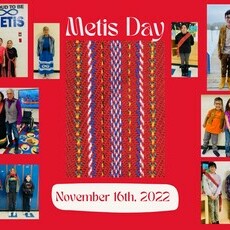 Hillview School - Métis Week
Hillview School hosted a number of activities to celebrate Métis Week! The school organized:
Jigging lesson with Brent L'Hirondelle
Métis history and identity with Lisa L'Hirondelle
Moose stew and bannock with Keira Supernault
Pointillism art with Sherril Supernault