Lindsay Ram appointed as Hillview School Principal
Posted on July 16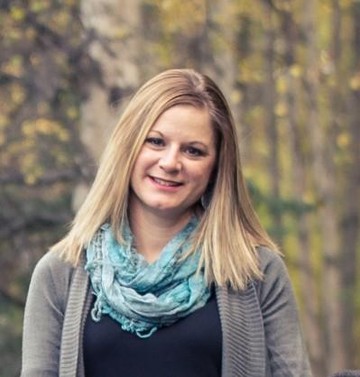 Northland School Division (NSD) is pleased to announce the appointment of Lindsay Ram as Hillview School Principal. Lindsay, who brings over 12 years of teaching experience to East Prairie Métis Settlement, returns to where it all began.
"I began my teaching career in NSD and returning as Principal of Hillview School is an honour and privilege," said Ram. "I believe that relationships are the key to a school's success and I look forward to working with the students, parents, Elders and community members to ensure their children's cultural and educational needs can be met in their own community."
After teaching at Anzac Community School, Lindsay educated students at Evergreen Catholic Schools and Parkland School Division. In addition to teaching, Ram got her first taste as a learning coach in 2014 with Parkland. As a learning coach, she facilitated professional development for teachers and assisted school administrators with curriculum and supports planning. In 2017, she became a teacher mentor with the University of Alberta (U of A). As a mentor, she coached student teachers in the areas of planning, organizing and managing instruction, connecting with students and assessing progress.
This year, Lindsay served on the Student Learning Assessment Technical Advisory Working Group. She helped to assess and advise on any changes to ensure it's an effective tool to improve student learning and instructional practices.
Lindsay has a Bachelor of Education from U of A and is working to complete a Master of Education in Education Leadership from Concordia University. Ram also earned certificates for coaching, leadership, literacy and mental health.