Another opportunity for NSD parents & guardians to participate in their child's education
Posted on February 6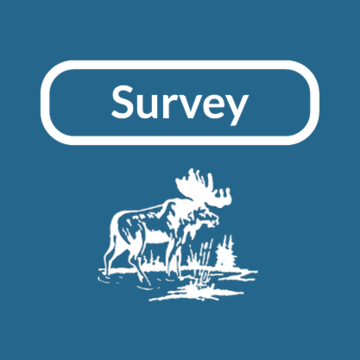 Parents and guardians have another way to participate in the education system at Northland School Division (NSD). NSD schools will be working with parents and guardians to fill out the Accountability Pillar Survey online or paper copy. 
Important Dates:
February 22, 2019: Deadline for parents and guardians to mail survey responses. 
March 8, 2019: Deadline for parents and guardians to complete the online survey. 
"Accountability Pillar Survey parent/guardian participation is of high importance to NSD," said Maddy Daniels, Board Chair. "We want to have as many parents and guardians as possible to complete the survey. We need parental involvement so we can learn how to better serve students and celebrate the success stories."

The Accountability Pillar uses a set of 16 indicators. Data on these indicators consists of surveys of students, parents, guardians, and teachers on various aspects of education quality, student outcomes such as dropout and high school completion rates, and provincial assessments of student learning. All surveys are anonymous and ask questions about experiences with your school. In addition to English and French, the parent survey is available in Cree and Dene. The responses collected in the survey are provided to and reviewed by all school staff, the board of trustees and the Alberta Government.

"The feedback from parents and guardians in the survey helps to shape school and divisional planning which directly impacts the educational experience for each child," said Gord Atkinson, Superintendent of Schools.

The survey is mailed to all NSD schools. Parents and guardians who have students in grades 4, 7 and 10 will be asked to fill out the survey (unless the school has fewer than 120 students in grades 4-12 in which case the survey will be expanded to include all parents and guardians).

Schools will be hosting events and visiting homes to help parents and guardians fill out this important survey.