Year-end Message - Acting Superintendent of Schools
Posted on June 28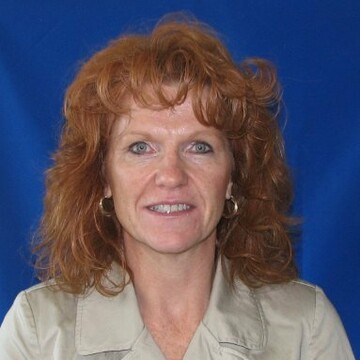 Hello everyone,
The 2018-2019 school year has come to a close and it is my pleasure to thank everyone for your contributions towards supporting student success. 
NSD celebrated a number of success stories during the 2018-2019 school year.
Indigenous Language Instructors learning how to use Google Tools for Education to enhance instruction https://tinyurl.com/y3jye6r3.
NSD hired Family Wellness Workers to support students and families https://tinyurl.com/y2j3ywc4.
NSD students and staff participate in Orange Shirt Day events https://tinyurl.com/y3l853mb.
NSD students celebrate making a difference at WE Day Alberta. Director of First Nations, Métis and Inuit Learner Success helped kick-start the event by acknowledging the traditional lands in Treaty 6 territory https://tinyurl.com/y2kumyp5.
Susa Creek School presented with highest student attendance award https://tinyurl.com/yyvrsv5e.
A school in Anzac piloting a land-based learning course https://tinyurl.com/y2dxk6hf.
Gift Lake students developing life-long skills during CTF Blitz https://tinyurl.com/yxhn4vak.
Mistassiniy School's Zach Zabot qualified for the Maple Leaf Junior Tour Boston Pizza Championship in Phoenix, Arizona. Zabot earned a scholarship and will be attending Grand Canyon University in the fall of 2019.
NSD partnering with Peavine Métis Settlement to develop curriculum reflecting local stories & culture. This work started on November 6, 2018.
Board of Trustees met with Former Minister of Children Services Danielle Larivee.  During the meeting, they talked about connecting caseworkers to NSD Family Wellness Workers as a way to ensure students in care are attending school regularly and achieving academic success
NSD tackling poverty with support from Dr. Ruby Payne https://tinyurl.com/y6bls4q9.
Northland School Division hosted its 2nd Annual Healthy Active School Symposium (HASS) with support from Ever Active Schools and Alberta Health Services https://tinyurl.com/y22twtwb.
Engaging conversations during Northland Council of School Councils Workshop https://tinyurl.com/y5ot6342.
NSD Career and Technology Foundations and Study Pilot Program https://tinyurl.com/yya4urdk. 
All these success stories help to ensure our students love to come to school in Northland and are strong in identity, healthy and successful. They also support priorities such as literacy, numeracy, student attendance, wellness, and professional learning. 
During the summer months, I encourage parents to read with their children. The school division's summer reading program is up and running once again. Please contact your local school to find out where you can pick up books for your child. I wish everyone a safe and enjoyable summer break.   


Yours in education,


Nancy Spencer-Poitras
Acting Superintendent of Schools
Northland School Division No.61