Susa Creek School Community Meeting - Wednesday December 4, 2019
Posted on November 27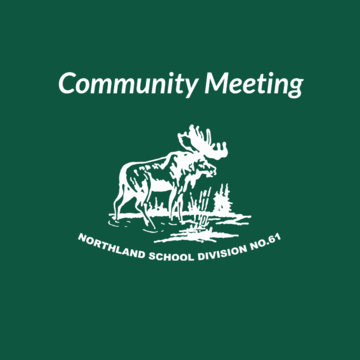 The Northland School Division invites residents to a community meeting on Wednesday, December 4, 2019. The meeting is an opportunity for parents and community members to understand the Board's
decision to discontinue the lunch program for students in Grande Cache, and if the community wishes to
pursue other options to continue it.
Representatives from the Board of Trustees, the Acting Superintendent and administration members of
Northland School Division will be in attendance.
Date: Wednesday, December 4, 2019
Time: 6:00 p.m. - 7:00 p.m.
Location: Susa Creek School 
**Refreshments will be provided**