Board Highlights - April 20, 2023
Posted on May 2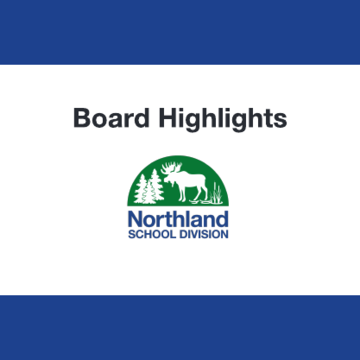 Read the Board Highlights from the April Regular Board Meeting. The latest edition includes: 
Edwin Parr Teacher Award nominee approved by the Board 
Awards and Celebrations - NSD student celebrated for Honouring Spirit: Indigenous Student Award
Awards and Celebrations - Anzac students represent Northland at the Wood Buffalo Regional Science Fair
Superintendent Highlights - Forestry pilot course and new dual credit agreement!
Associate Superintendent Report - Northland Games and CTS Day
Northland Online School Ward Representation Update
Long Service Awards date approved by the Board
Click here to view the Board Highlights! 
The next Regular Board Meeting is Friday, May 26, 2023.