Board Highlights - March 25, 2022
Posted on April 12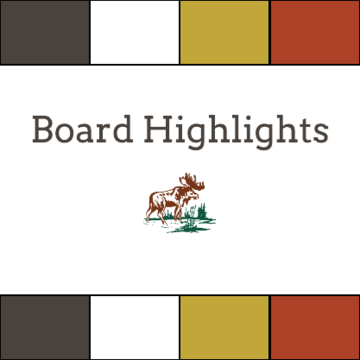 Read the Board Highlights from the March Regular Board Meeting. The latest edition includes: 
Moment of Silence held at Regular Board Meeting
Research study shines a bright light on Northland School Division
2022-2023 Northland School Division Calendar approved by the Board of Trustees
2022-2023 Capital Plan approved by the Board of Trustees
Superintendent's Highlights - Northland celebrating success stories at CASS First Nations, Métis and Inuit Education Gathering
Associate Superintendent's Report - Alberta Education Assurance Survey Update
Click here to view the Board Highlights! 
The next Regular Board Meeting is Friday, April 22, 2022.