Creativity on display to celebrate NSD graduates
Posted on July 14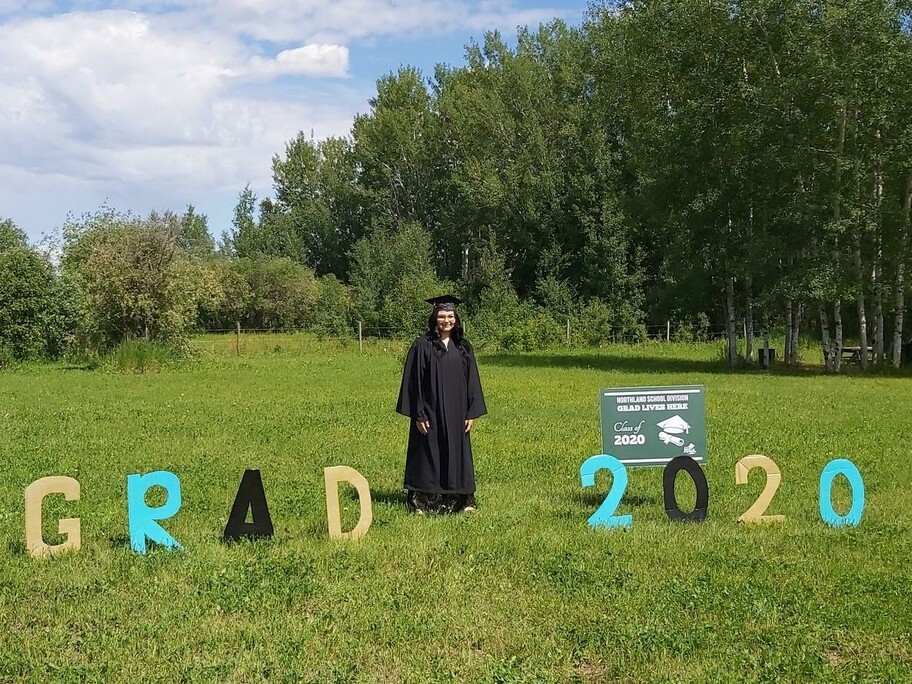 For all us, the COVID-19 pandemic has impacted so many aspects of our lives. It marked a shift in how we communicate, learn and celebrate; just to name a few. What many of us considered normal before March 15th, seems to be a distant memory for now. When in-person classes were cancelled, not only did schools have to quickly develop and execute distance learning strategies for students, they had to figure out creative ways to celebrate high school graduates. 
Normally, NSD schools would host a graduation ceremony in the gymnasium or community hall and invite parents/guardians, community members and dignitaries to attend. But due to COVID-19 restrictions on gatherings, a regular ceremony was not possible. While this resulted in a level of disappointment for the graduates, the creative juices began to flow in school communities on how to honour NSD graduates. 
Some schools hosted parades to celebrate the graduates. The parades allowed students, staff, parents/guardians and community members to cheer and congratulate the students safely. In addition to creative celebrations, banners were installed on light posts in communities and lawn signs were showcased at schools and where graduates live. 
"During a challenging time in our lives, I was proud to see the level of creativity shown by staff and volunteers to celebrate NSD graduates," said Dr. Nancy Spencer-Poitras, Superintendent of Schools, Northland School Division. We are extremely proud of all of our grads and are looking forward to celebrating more graduates in the future. A special thank you to parents, staff and community members for supporting these students during this difficult time. With your support, we are proud to report that 32 students graduated this year."
"I am so proud of the communities we serve in Northland School Division," said Robin Guild, Board Chair. No matter how challenging things get, school communities found alternative ways to celebrate NSD graduates. On behalf of the Board of Trustees, I thank each and everyone of you for organizing these special celebrations."
When the new school year begins, fall graduation events are being planned to honour more NSD graduates.