Diploma Exam Notice
Posted on January 14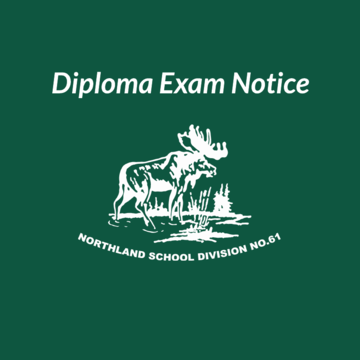 Good luck to all students writing diploma exams!
Should buses be cancelled on a scheduled diploma exam day, schools will remain open for writing. Students can begin writing an exam as late as 10:00 am for all morning diploma exams and as late as 2:00 pm for all afternoon diploma exams.
If you are unable to come in to write your exam, it is very important that you call the school to apply for a deferment (to write the exam at a later date). A list of reasons eligible for exemption can be found on the Alberta Education website listed at the bottom of this page. Only Alberta Education can approve any requests for exemption. You can read the Alberta Education General Information Bulletin on the diploma examinations program at the link below.
https://www.alberta.ca/assets/documents/ed-diploma-general-information-bulletin-2019-12-06.pdf?fbclid=IwAR04et4_d_76bhWjiGGGx-2kC3rcSuRmqZoThWMxUMbdvGee81scrtF_fQY