Karen Auger appointed Pedagogical Supervisor - Language and Culture
Posted on August 17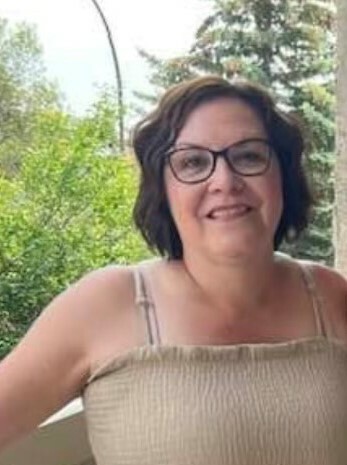 Northland School Division (NSD) is pleased to announce the appointment of Karen Auger as Pedagogical Supervisor - Language and Culture. Karen, who recently taught kindergarten to grade 3 at Pelican Mountain School in Sandy Lake, is Nehiyaw (Cree) and a member of Bigstone Cree Nation.
As she embarks on this new role with Northland, Karen will draw from many years of experience in education. She has worked as an educational assistant, a classroom teacher, a vice-principal, a community response coordinator and a land-based learning manager. 
"One of the top priorities for Northland is working with Elders, Knowledge Keepers, and community members when weaving local First Nations and Métis knowledge into the learning experience," said Cal Johnson, Acting Superintendent of Schools/CEO. This includes focusing on language and culture revitalization. Karen has the experience we are looking for and we are excited to have her work with the Director of First Nations, Métis and Inuit Education Debbie Mineault to support this important work."
"I am honoured to be selected for this important role," said Auger. "I am a fluent Cree speaker from Wabasca-Desmarais and have always integrated Indigenous content into the curriculum; while making sure outcomes align with the program of studies and the Truth and Reconciliation Commission: Calls to Action. I look forward to working with Debbie to provide the support Northland schools need to achieve this important work in the communities we serve."  
Starting in 2009, Karen enrolled in the Aboriginal Teacher Education Program. She earned a Bachelor of Education - Elementary Education degree from the University of Alberta in 2013. In addition, Karen completed the Leadership Quality Standard certification and completed certificates in 'Teaching Treaties in the Classroom' from the Office of the Treaty Commissioner (Saskatchewan).