Karen Lemay appointed Area 1 Pedagogical Supervisor
Posted on July 3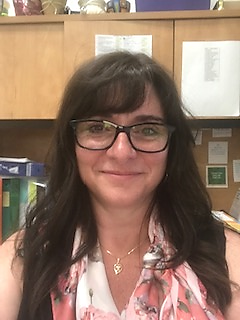 Northland School Division (NSD) is pleased to announce the appointment of Karen Lemay as Area 1 Pedagogical Supervisor. Karen has accumulated a lot of experience while working for NSD. For the past three years, she served as Principal at Grouard Northland School. For eight years, she taught and was eventually promoted to Principal at Hillview School in the East Prairie Métis Settlement. 
"Although leaving Grouard is bittersweet, I believe everyone should step out of their comfort zone in order to experience growth and new adventures," said Lemay. I am looking forward to working with staff in Area 1 and supporting student success."
Lemay's education journey began in 2000 with Holy Family Catholic Regional Division #37. She taught at Good Shepherd School and at St. Andrews School in High Prairie where she coordinated the school's Alberta Initiative for School Improvement (AISI) project Healthy Minds and Bodies for Student Success. Following her experience in High Prairie, Karen taught at Driftpile Community School for six years.
As Area 1 Pedagogical Supervisor, Karen will be working with staff from Paddle Prairie School, Bishop Routhier School, Gift Lake School, Hillview School, Grouard Northland School and Susa Creek School.
Lemay obtained a Bachelor of Education from the University of Alberta (U of A). She's also working towards a Master's Degree from the U of A.