NSD announces new Ward 1 Trustee
Posted on August 25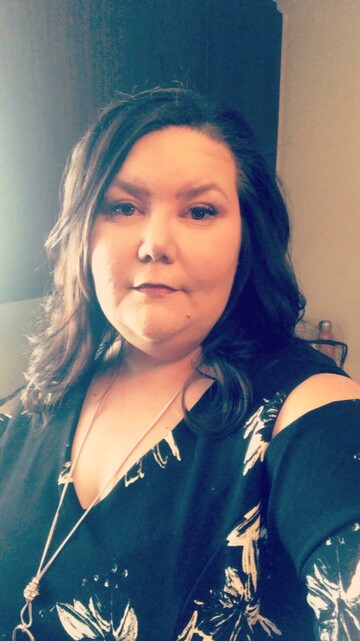 Northland School Division is pleased to announce the official results of the Ward 1 Nomination Day. Carmen Laboucane, a Paddle Prairie resident, submitted a nomination on Wednesday, August 19, 2020. As a result, Laboucane is the new Ward 1 Trustee by acclamation. As Ward 1 Trustee, Carmen will represent the Paddle Prairie Métis Settlement and Keg River. 
"We are excited to have Carmen join us as a member of the Board of Trustees," said Robin Guild, Board Chair. As we move forward during this challenging time in our lives, Carmen is going to help us ensure all students reach success."
Carmen Laboucane was born in Manning and raised in the Paddle Prairie Métis Settlement. She attended Dr. Mary Jackson School in Keg River, where she graduated in 1994. Laboucane is a single mother of three children; two of whom currently attend Paddle Prairie School. Her oldest child graduated high school in 2018. 
Following high school graduation, Laboucane initially went on to study hairdressing. While learning hairdressing, she started to consider a different career. Laboucane eventually became the Head Cook of the Hot Lunch Program at Paddle Prairie School. She took on that role for several years. 
Today, Carmen works with Alberta Health Services as Administrative Support for the Northwest Health Centre in High Level. In addition, she runs a home-based business as an Esthetician. Laboucane is very involved in the community as a volunteer. For many years, she has helped to organize youth hockey and baseball teams. 
Carmen has been interested in becoming a school board trustee for quite some time. She says she cares deeply about education in the north and wants to help students succeed and strive for whatever path they choose to take. Before becoming interested in school governance, Laboucane served as an elected Paddle Prairie Métis Settlement council member for 11 years. 
Carmen speaks highly about the support of her family. She says they provided the extra push to spread her wings and the confidence needed to try new things. 
Laboucane will participate in the next Regular Board Meeting on September 19, 2020.