NSD-KTCEA proposals approved for Indigenous Languages in Education grant program
Posted on April 16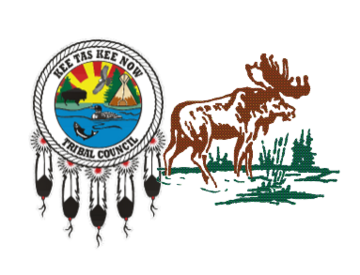 Northland School Division in partnership with Kee Tas Kee Now Tribal Council Education Authority (KTCEA) is pleased to announce that two proposals will be supported by the Indigenous Languages in Education (ILE) grant program. The ILE grant program is a one-time funding initiative to support Indigenous language and culture programs in early childhood education and Kindergarten to Grade 12 curriculum. The grant program has 2 streams:
teacher/instructor development, and
resource development.
The two proposals approved is for resource development. The first proposal will see NSD and KTCEA Cree and Dene language instructors create regionally specific teacher kits.
"These kits will include a host of resources such as instruction manuals, classroom worksheets, words lists, how to instructions for games, wall posters, charts and audio tapes of local speakers," said Lorraine Cardinal-Roy, Director of First Nations, Métis and Inuit Learner Success. The grant will cover the costs of printing and designing the resources."
The second proposal will go towards creating resources for syllabics and sound building blocks.
"This project involves creating sets of wooden building blocks for each school that colorfully illustrate culturally relevant images, syllabic symbols and their corresponding sounds," said Cardinal-Roy. "The grant will help will cover the cost of materials and design, hiring of labour to assemble sets of building blocks and distribution to each language instructor working with NSD and KTCEA."
"Reviving Indigenous languages in school communities is a priority for KTCEA and NSD," said Pearl Calahasen, Deputy Superintendent, KTCEA. "The support from the Government of Alberta will help us enhance and localize Indigenous language instruction materials. The resources will be created by the KTCEA and NSD Indigenous language instructors." 
"The Board of Trustees would like to thank the Government of Alberta for supporting these two projects," said Maddy Daniels, Board Chair. The ILE grant program not only supports the two resource projects, but it also strengthens NSD's focus on being a leader for Indigenous education excellence and our partnership with KTCEA."