NSD mourning loss of student in Calling Lake
Posted on October 31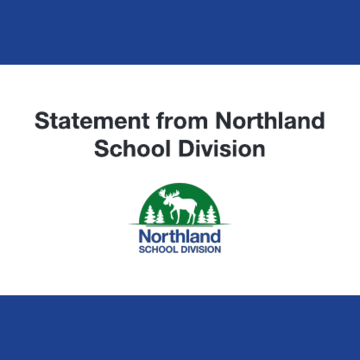 Today, October 31, 2022, a Northland School Division student was involved in a serious off-road vehicle accident in Calling Lake. It is with great sadness that we confirm the loss of the student involved in the accident. 
During this difficult time, Northland School Division will have support in place for students, staff and community members. 
Our thoughts and prayers are with all of the families and communities affected by this tragic event.