NSD teacher recognized by the University of Victoria
Posted on March 31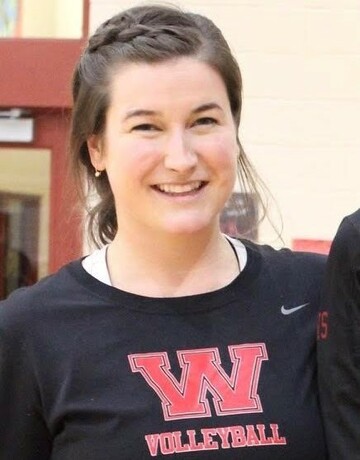 An NSD teacher received special recognition from the University of Victoria (UVic) recently! The university selected Bill Woodward School Teacher Tessa Dagenais as a Co-op Student of the Year! UVic recognizes three co-op students who have made outstanding achievements in their academic achievement, workplace, performance and community involvement. The award categories are:
Business
Engineering and Computer Science
Optional and Professional Programs (all other programs)
Tessa was selected as the Co-op Student of the Year for the Optional and Professional Co-op Program - Coaching Studies! 
"Our students deserve teachers who will go the extra mile to help them succeed," said Robin Guild, Board Chair. Tessa has impacted so many students in a positive way. The Board is very proud of Tessa's accomplishment." 
"Tessa's work ethic is exceptional," said Dr. Nancy Spencer-Poitras, Superintendent of Schools. "She has dedicated a lot of time to learn and understand the diverse cultures represented by her students, parents, guardians and community members, and strives to build trust and respect. Tessa also puts in a lot of extra time to help students improve academically and organize engaging learning experiences. The Northland family is very proud of Tessa."
An article about the awards is on the UVic's website. Click here to view the article.