Organizational Meeting - Board Chair and Vice-Chair election results
Posted on November 17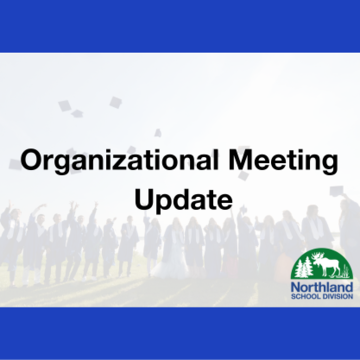 Northland School Division (NSD) is pleased to announce that Ward 7 Trustee Robin Guild has been declared Board Chair. Guild previously served as Board Chair from June 2019 until September 22, 2022. 
Additionally, NSD is pleased to share that Tanya Fayant has been re-elected as Vice-Chair. Click on the website link to learn more about Robin and Tanya www.nsd61.ca/governance/board-of-trustees.
The Board extends its sincere gratitude to Ward 2 Trustee Cathy Wanyandie for her valuable contributions during her tenure as Board Chair from September 2022 to November 17, 2023.
The nominations for the trustee roles took place during the Organizational Meeting on November 17, 2023.