Regular Board Meeting - November 28, 2020
Posted on November 26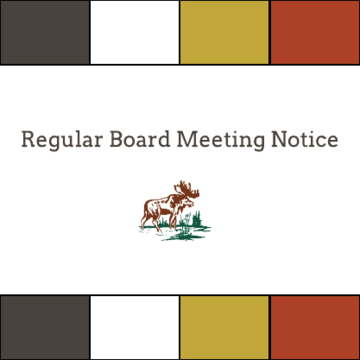 We are hosting our Regular Board Meeting via Zoom on Saturday, November 28, 2020, from 9:00 a.m - 4:30 p.m.
Before Approval of Agenda, the swearing-in ceremony for new Ward 11 Trustee Syke Durocher will take place. 
The agenda items include:
Annual Education Results Report and Three Year Plan
Monthly Financial Report
Capital Maintenance Renewal Report
Audited Financial Statements
Fall Budget
Enrollment Report
Policy Committee 
ASBA Zone 1 Reflection Questions
Viability Study
Little Buffalo Land and Building Transfer
Statement of Commitment - Mistassiniy Kitchen
Discussion with Dan Williams, MLA for Peace River
Board Chair Highlights
Superintendent Highlights
Associate Superintendent Report - Professional Learning
Housing Priorities
By-Election Update
Click here to view the agenda. 
If you would like to join the public meeting, please contact Communications Coordinator Curtis Walty at 780-624-2060 Extension 6183 or curtis.walty@nsd61.ca.