Regular Board Meeting - September 17, 2021
Posted on September 15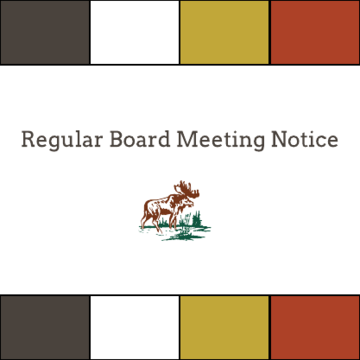 We are hosting our Regular Board Meeting on Friday, September 17, 2021, from 9:00 a.m - 4:30 p.m. The agenda items include: 
Awards/Celebrations
Attendance Report
Long Service and Retirement Awards
Bus Contractor Tender
Fort McKay School, Land and
Buildings Transfer
Education Services Agreement with
the Fort McKay First Nation
Board Chair Highlights
Superintendent Highlights
Human Resources Department Report
Communications Department Report
Click here to view the agenda. 
If you would like to join the public meeting virtually, please contact Media Relations Manager Curtis Walty at 780-624-2060 Extension 6183 or curtis.walty@nsd61.ca.