Students from across the province touch down in Anzac to participate in the 2023 Northland Games
Posted on June 7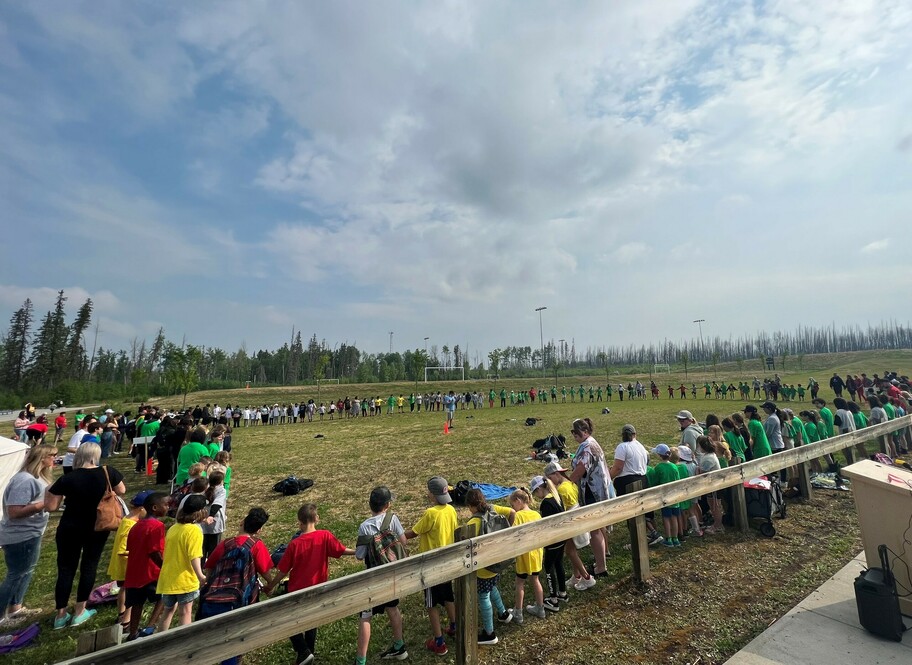 Check out the photo gallery below!
Once again, the Northland Games lived up to all the hype at Anzac School and Bill Woodward School! Hundreds of student-athletes from across the province came together to participate in traditional games and track and field events. 
Before the competition began in Anzac, an opening ceremony was held to welcome all of the athletes, staff, and volunteers. The ceremony included:
Opening prayer by Elder Betty Woodward.
Oh Canada performed by grade 3 students from Anzac School.
Welcome messages from the Northland Board and Administration
Round dance led by Knowledge Keeper Randy Martin. 
Following the opening ceremony, the NSD student-athletes competed in a number of traditional games and track and field events:
Ages 5-10
Ages 11-18

40 Meter Race
Obstacle Course
Ball Throw
Standing Long Jump
Bone Foot Throw
Dog Sled Relay
Hoop Toss
Walrus Push

High Jump
Discus
Shot Put
Long Jump
100 Meter Race
200 Meter Race
Cross Country
Kneel Jump
Sash Relay

Thank you to the Northland Games Committee and to all of the volunteers who made the 2023 Northland Games a major success. Congratulations to all of the student-athletes who participated. You made your school community proud! Check out the photo gallery below!