Tegan Vacheresse appointed Athabasca Delta Community School Acting Principal
Posted on September 4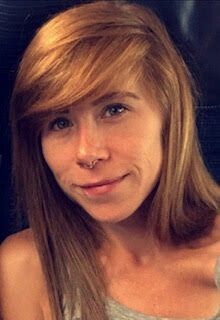 Northland School Division is pleased to announce the appointment of Tegan Vacheresse as Athabasca Delta Community School Acting Principal. Tegan has been part of the Fort Chipewyan community for 10 years as a teacher and as an administrator. 
"I am happy to welcome students, staff, parents, guardians and community members to a new school year," said Vacheresse. "I am looking forward to serving the youth and establishing a productive partnership with the community  to ensure students achieve their highest potential." 
"Tegan is a passionate educator who has a wide variety of experiences that will enable her to develop a strong team to support the students of Athabasca Delta Community School," said Dr. Nancy Spencer-Poitras, Superintendent of Schools.
Tegan education includes a Bachelor of Fine Arts and a Bachelor of Education Degree from the University of Lethbridge.