Welcome Message - Board Chair
Posted on September 5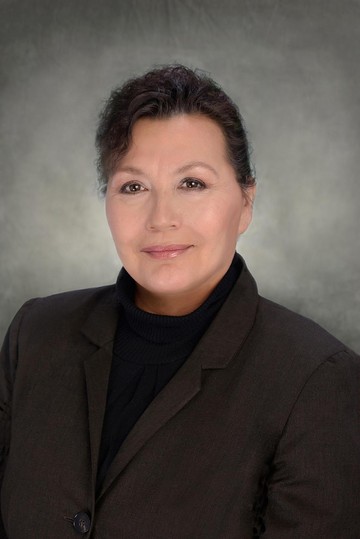 Tansi, Edlanat'e, Greetings everyone,
With a new school year upon us, I wish to extend a heartfelt welcome back to returning students and staff. For new families and staff, welcome to the Northland School Division (NSD) family.
The start of a new school year provides an ideal time to reflect on where we have been as a board and where we would like to go. I would like to recognize the formative accomplishments and events of this past year starting with the election in October 2017 in which our 11 trustees were elected in our new 11 wards. 
Upon being sworn in the board immediately set to work on an action plan to take Northland School Division into a future in which there will be an even stronger learning foundation and a solid framework that will see not only educational success for our students but personal confidence and high self-esteem.
The board acknowledges that our success as a school division depends on our ability to help ensure our students come to school regularly, that they achieve academic success and that students graduate.  
The Board worked on and completed a full review and updating of all Board Policies. The Board also approved 5 outcomes (aligned with Alberta Education's outcomes) which provide the strategic direction for Administration to work within.
NSD students are strong in identity, healthy and successful
NSD is a leader for Indigenous education excellence
NSD is inclusive, each child's way of knowing and ways of being is respected and essential
NSD has excellent teachers, system leaders and school leaders
NSD is well governed and managed
Most importantly the Board set a new vision for Northland – "All students love to come to school in Northland".  If a student loves to come to school they will be successful in learning. It will mean they feel welcome and supported and it will mean they are engaged in their learning. These are important values the Board believes in.  
The board also took time to listen to our school communities and we acknowledge that there is still work that needs to be done in every school community to ensure our communities are fully supportive and engaged in education as we know meaningful parent involvement is the number one indicator of student success.   
A couple of significant events our division experienced was:
The movement of four schools, Little Buffalo, Kateri and Peerless Lake to Kee Tas Kee Now Tribal Council (KTC) Education Authority. We wish them all the best.  We have a great partnership with KTC Education Authority and will continue to keep communication open and work together to support each other in areas that we can for the success of all students. 
We also saw a school closure, Dr. Mary Jackson School in Keg River – a difficult decision that was made in the best educational interests of the students.
In the upcoming year our trustees will seek to take advantage of opportunities and work to overcome any challenges the Division faces. The Board makes a strong commitment to all students, parents, staff, communities and stakeholders to continue to work on and strengthen key areas supporting student success by;
Supporting curriculum development that is culturally appropriate for our students.
Supporting student access and opportunities to engage in a diverse curriculum and extracurricular activities.
Supporting professional development learning opportunities for all staff that relate to enhancing student success.
Continuation of development and review of our maintenance and facilities plan in providing a safe learning and working environment for all students and staff.
Continue to provide transparent and accountable financial practices that hold us accountable to students, staff, communities and all stakeholders.
Continue with advocacy work for the interests of all our students, parents, staff and community.
Continue with community engagement
Uphold a strong communication network that informs students, parents, staff, communities and stakeholders of division news, events and activities
We will continue to find new ways of living and reaching our vision and ask each one of you to do so as well. I hope you share the board's enthusiasm for the academic year ahead. We are excited to hear your stories and come out to your school and community and meet you.
May this year inspire you to participate in your learning and strive to make sure that "All students love to come to school in Northland"
You have my very best wishes for the next school year ahead.


Sincerely,


Maddy Daniels
Board Chair