Welcome Message - Superintendent of Schools/CEO
Posted on September 5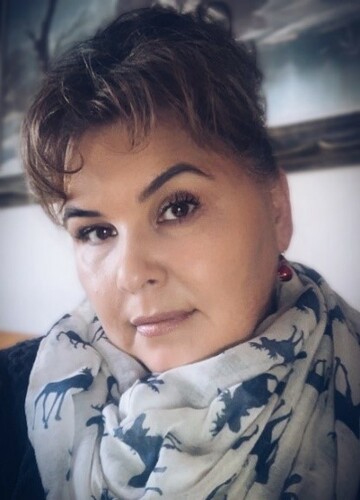 Tansi, Edlánat'e, Hello students, parents, guardians, staff, and community members.
Welcome back to another school year! I hope you had a safe and enjoyable summer. To our new families and staff, welcome to Northland School Division. I am honoured to be back with the Northland team and serve as the Superintendent of Schools/CEO.
As we begin a new school year, Northland School Division is placing a strong emphasis on establishing positive relationships and creating an environment where trust and collaboration hold great importance. By treasuring the connections we build among students, parents/guardians, staff, and communities, we're dedicated to forming a strong support system for everyone.
To actively support this focused approach, we are planning a series of community engagement events throughout the school year. During these gatherings, we will be seeking input from students, parents/guardians, staff, and community members. The Board and Administration are committed to ensuring that Northland School Division is a great place to learn and grow.
Speaking of student success, I'm delighted to share some exciting things we have in motion to make the learning experience even better for Northland learners. 
Choice in Learning
We offer families a choice between in-school and online learning. For families interested in online education, parents and guardians can register their students to attend Northland Online School. The online school offers programming for students in kindergarten through grade 11. Visit the school's website to learn more www.northlandonlineschool.ca. 
We also offer a Flexible Learning Program in partnership with Career Pathways School. If you want to complete grade 12 in your home community, please visit www.careerpathwaysschool.ca for more information. 
Literacy and Numeracy
Literacy is an important learning foundation for student learning. Northland is continuing to focus on the division-wide learning approach that focuses on language comprehension and word recognition. Schools have developed goals and plans for how they will work with families to support these literacy focus areas. 
For numeracy, Northland is involved in a partnership with the University of Calgary's Werklund School of Education. As a result of this partnership, Northland educators have been learning well-researched practices to help students in grades 1-8 better understand math, using the program Jump Math and the teaching practices covered in Math Minds. The professional learning of staff is delivered by one of the top Mathematicians in Western Canada. We are very lucky to have this level of expertise working with our teachers.
Library Enhancement Project
We are excited to share that each NSD school will have new books! The books include a mixture of quality fiction and non-fiction books, prominent/respected authors, award-winning books, and noted interest for specific grade levels. We have also purchased books for our schools written by First Nations, and Métis authors. 
New curriculum incoming for specific courses this year
Starting this year, NSD students will learn from the new provincial curriculum in the following areas:
Kindergarten to Grade 3 Science
Grades 4-6 Math
Grades 4-6 English Language Arts
As part of NSD's continuing strategy to support teachers implementing the new curriculum, Pedagogical Supervisors hosted sessions in August. These sessions offered a guided deep dive into curriculum development for each of these programs of study. 
Exciting learning opportunities for high school students
I am excited to share that Northland has developed a common high school calendar once again for the 2023-2024 school year. This will allow students in any Northland school to take courses offered in other schools by attending the class virtually. 
To support a high school student's path toward post-secondary education, they are able to take dual credit courses. NSD has signed dual credit course agreements with MacEwan University and Olds College. 
Northland is working towards developing even more exciting courses for high school students. We will provide updates when the course offerings are finalized. 
Exciting learning opportunities with TELUS World of Science - Edmonton and MindFuel! 
Once again we have exciting learning partnerships with TELUS World of Science-Edmonton and MindFuel! 
Since the beginning of our relationship with TELUS World of Science, NSD teachers have been able to learn innovative ways to deliver science-related topics into the classroom environment. In addition, the Science in Motion team organizes science-themed events exclusively for NSD. 
In partnership with MindFuel, students will continue to have the opportunity to learn about microcontrollers and robotics! 
Northland School Division website 
Last year, we started working on updating the look and feel of the Northland School Division website. We will be unveiling the new look website very soon. Stay tuned! 
Welcome back, everyone! 
Thank you for your continued support. I look forward to connecting with communities throughout the school year!


Sincerely,


Shelley Willier
Superintendent of Schools/CEO
Northland School Division