World Teachers Day
Posted on October 5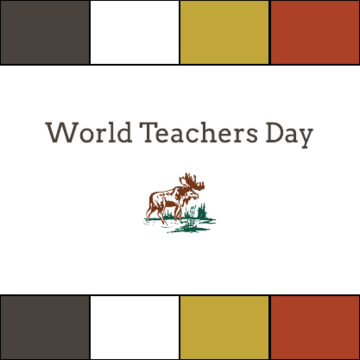 World Teachers' Day, held annually on October 5th, commemorates the hard work and dedication of educators worldwide. Its aim is to mobilize support for teachers and to ensure that the needs of future generations will continue to be met.
Northland School Division would like to thank educators who help students succeed and achieve their goals and dreams. Teachers are important pillars in our school communities and we appreciate what they do to help students become contributing members of society. And during these challenging times due to COVID-19, we truly appreciate the efforts teachers are making to ensure a safe learning environment for in-school learning and to the educators supporting at-home learners. 
Hai, Hai, Masi Cho, Thank you!