Year-end Message - Superintendent of Schools
Posted on June 26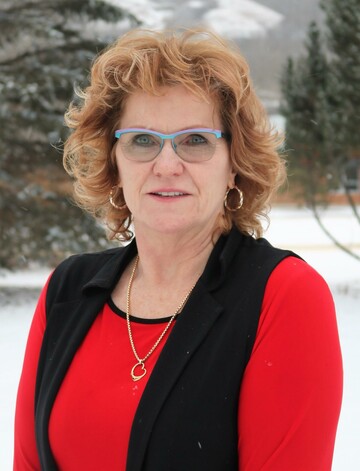 Tansi, Edlanat'e, Greetings everyone!
First and foremost I want to thank all the staff, parents, guardians and community members who supported the learning of our students in their homes. Your support and understanding have been greatly appreciated! I know this has not been easy for parents working with the curriculum, a parent perhaps of several children and in some cases also continuing their job within their home. The pictures of the children that were shared on Facebook working at home with the support of their family were very special.  Thank you again for the support for your children and their learning over the past several months. You have been given a mark of A, for awesome!
To our high school graduates. Congratulations on your well-deserved achievement. As you move forward, be proud of who you are and what you have accomplished. High school completion provides you with the foundation for pursuing your goals and dreams. I also want to recognize all the communities and community members who supported the alternative graduation activities, you made our graduates feel very special, and I want to thank you for your wonderful support.   
This school year has been a time of great transition for our students, teachers and parents.  On March 15th, the Government of Alberta, Alberta Health Services and Alberta Education announced that all K-12 schools in Alberta would be cancelling in-person classes indefinitely due to the COVID-19 pandemic.  When in-person classes were cancelled, we were initially concerned about the additional learning loss for students, since they had already lost learning time last year with the wildfires. However, when the Minister of Education announced that learning would continue in an alternative way, we embraced the challenge. 
This horrific event gave us an opportunity to move the school division forward in the use of technology; which in turn helped to enhance and improve teaching and learning in Northland School Division (NSD). To support this vision of further enhancing teaching and learning, educators have been involved in professional learning opportunities throughout these past few months. These opportunities began with developing the teacher and educational assistants' skills in the use of technology such as Google Classroom, Google Sites, Kahoot, Zoom, etc. Students who did not have access to technology have been supported through paper-based packages designed by their teachers so learning can occur with or without technology. After we announced our "Continuing Student Learning Plan", it's been impressive to learn how students have responded to an alternative way of learning. 
As you may be aware, the Government of Alberta released several school re-entry documents last week that describe the three possible scenarios for September. Alberta Education will announce by August 1st which scenario they will choose for all schools in Alberta.
Scenario 3: At-Home Learning will continue


We will send out a communication closer to the start of the school year with further details about which scenario the Government of Alberta under the advice of the Chief Medical Officer has selected and how these guidelines will be implemented in NSD schools.
Thank you, students, parents, guardians, staff and community members for your ongoing support, effort and determination during this challenging time in our lives. It is an honour to serve you as the Superintendent of Schools.
Hai, Hai, Masi cho, Thank you. Have a safe and healthy summer break and come back recharged for a new school year.