Continuing Student Learning Newsletter - Volume #3
Posted on July 22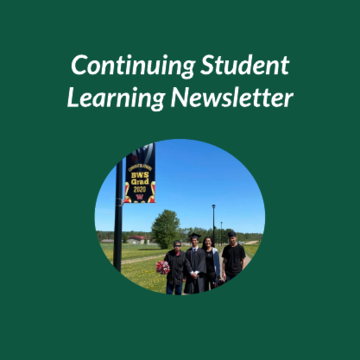 Tansi, Edlánat'e, Hello everyone!
This is the third edition of the Northland School Division (NSD) "Continuing Student Learning Newsletter". When the province cancelled in-person classes on March 15th due to COVID-19, school divisions were tasked with developing a plan so students can still continue to learn from home. On March 27th, NSD released information about it's "Continuing Student Learning Plan". The plan aligns with Alberta Education's guide for continuing student learning. The latest newsletter highlights: 
More examples of how schools implemented at-home learning to students.
Creative ideas schools came up with to celebrate graduates.
Examples of how NSD supported staff wellness. 
Examples of how volunteers supported NSD school communities.
Click here to view the newsletter.