Cal Johnson appointed Associate Superintendent - Inclusive Learning Services
Posted on June 24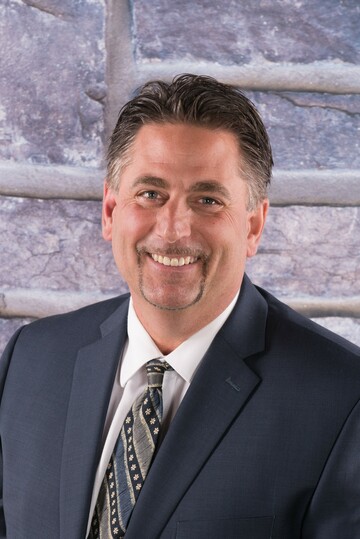 The Board of Trustees and the Superintendent of Northland School Division are pleased to announce the appointment of Cal Johnson as the new Associate Superintendent, Inclusive Learning Services for the Division, effective August 1, 2021.
"Cal has the training and experience necessary to ensure that appropriate programming is in place for diverse learners across the Division," says Superintendent, Dr. Nancy Spencer-Poitras. "Cal has served as a teacher and a principal in both public and private education systems in Manitoba, Alberta and British Columbia. Over the past five years, he has been a principal of three schools within our Division. We feel very confident that Cal is an excellent fit for this role and will assist the Division in meeting its goals for student learning".
The Superintendent continues, "We welcome Mr. Johnson to this new position within Northland and look forward to working with him to continue our pursuit of excellence in providing high-quality education for our students. Cal was selected from a field of truly outstanding candidates.
Johnson brings 28 years of experience as an educator in three Canadian provinces to the position. He holds a Bachelor of Physical Education degree and a Bachelor of Education degree, both with honors from the University of Manitoba.  He is currently enrolled in the third and final year of a Master of Education degree program with the University of Calgary.
Cal comments, "This is an awesome opportunity for me; I am looking forward to building new relationships within the Division and doing whatever I can to support students, families, and our amazing staff. I am passionate about education; it is truly my calling. I am very honored to have been selected for the position of Associate Superintendent, Inclusive Learning Services.
Cal has been married to Lori for 28 years. They have an adult son Jordan who is currently employed by the Department of National Defense in Victoria and is returning to the University of British Columbia (UBC) this summer to complete his Master of Engineering degree, and a daughter named Bailey, who is in her final year of Education, also at  UBC. Johnson was taught to work hard by his parents; he values honesty and integrity, and enjoys camping, fishing, golfing, hiking, and organized sports. Cal played junior hockey with the Flin Flon Bombers. He enjoys life!!