Air filtration upgrades protecting Northland students and staff
Posted on February 1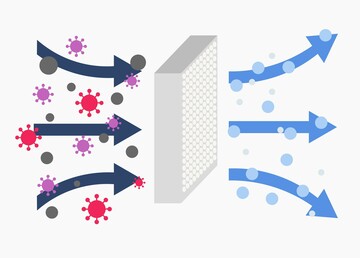 Northland School Division is pleased to share a proactive move they made in September of 2021 to prevent COVID-19 transmission. Before the 2021-2022 school year began, Northland School Division upgraded filters to improve air quality and better protect students and staff against potential airborne transmission of COVID-19. 
"We installed MERV 13-rated filters, which are capable of capturing particles between 0.3 micros and 1.0 with 98% efficiency," said Dr. Nancy Spencer-Poitras, Superintendent of Schools. "Since the beginning of the school year, we have exceeded safety requirements set by Alberta Health Services and the Government of Alberta. We will continue to lead by example in our efforts to have the health and safety of students and staff as our first priority." 
"The Board is very supportive of this proactive move to protect students and staff from potential airborne transmission of COVID-19," said Robin Guild, Board Chair. "We understand this is still a challenging time for families. As a Board, we remain focused on engaging with the communities on topics such as COVID-19 and making sure we are doing everything we can to ensure students achieve academic success." 
In addition to the air filtration upgrades, Northland implemented a number of health measures in the 2021-2022 Back to School Plan. In September 2021, measures included mandatory masking for all staff and students Grade 4-12 and highly recommended masks for students in Kindergarten - Grade 3, enhanced cleaning, daily screening, cohorting, physical distancing and enhanced protocols for field trips.