Board Highlights - April 22, 2022
Posted on May 4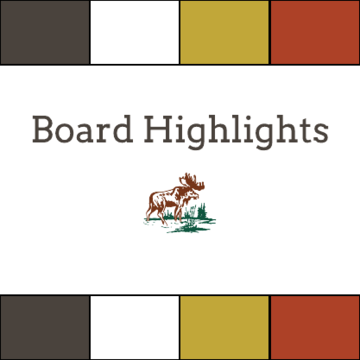 Read the Board Highlights from the April Regular Board Meeting. The latest edition includes: 
Lorraine McGillivray officially sworn in as Ward 1 Trustee
Edwin Parr Teacher Award nominee approved by Board of Trustees
Northland logo will have a new look!
Long Service Awards date approved by the Board
Awards and Celebrations - Fort McKay Schools students celebrated by the Board and Administration
Revised 2022-2023 Northland Calendar presented as information
Principles and Assumptions for 2022-2023 Budget given the go-ahead
Superintendent's Highlights - Parents express excitement about students taking university courses in high school
Associate Superintendent Report - High School Timetable to be established
Click here to view the Board Highlights! 
The next Regular Board Meeting is Friday, April 22, 2022.