Krista Veitch appointed Associate Superintendent of Human Resources
Posted on May 24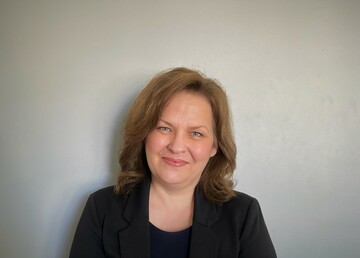 The Board of Trustees and the Superintendent of Northland School Division are pleased to announce the appointment of Krista Veitch as the new Associate Superintendent, Human Resources for the Division, effective August 1, 2023.

 "Krista is an experienced educational leader who has supervised all aspects of school operations", says Superintendent of Schools/CEO, Dr. Nancy Spencer-Poitras. "Krista has served as a teacher in Ontario, Newfoundland, and Labrador, and in Alberta. In the past nine years, Krista has served as a principal of three different schools with the Holy Family Catholic Regional Division. She has also served as the Indigenous coordinator and student services coordinator. With her background, we feel very confident that Krista will develop and implement human resources practices that foster teamwork and support effective teaching and learning."

The Superintendent continues, "We welcome Krista to the Northland team and look forward to working with her to continue our pursuit of excellence in providing high-quality education for our students. Ms. Veitch was selected from a field of very credible candidates."

Ms. Veitch brings a total of 24 years of educational experience both as a teacher and a school principal. She holds a Bachelor of Arts degree and a Bachelor of Education degree from Memorial University of Newfoundland, and a Master of Education degree also from Memorial University. She is currently pursuing a Doctorate of Educational Leadership degree with a focus on educational equity for Indigenous students, at Aspen University.

Krista comments, "This is a great opportunity for me; I love the north and am looking forward to building some great relationships in Northland School Division. In the education endeavor, I have a preference for smaller schools. My four major life values are respect, integrity, kindness and compassion. I believe strongly in hard work, am data-informed, and goal-oriented. I am truly honoured to have been selected for the position of Associate Superintendent, Human Resources."