Bishop Routhier School educator selected as NSD's Edwin Parr Teacher Award nominee
Posted on May 25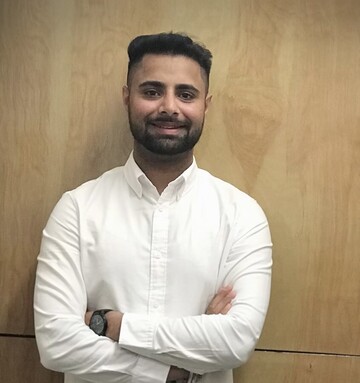 Northland School Division (NSD) is delighted to announce that Jay Klair, Bishop Routhier School, has been selected as NSD's 2023 Edwin Parr Teacher Award Nominee. The Edwin Parr Teacher Award recognizes first-year teachers that demonstrate exemplary dedication and commitment in the field of education.

"It is a very proud moment for me to have this honour," said Klair. "I am humbled to be nominated for the Edwin Parr Teaching Award. I would like to thank the Northland School Division for nominating me for this award. We are all quite excited about the news at Bishop Routhier School, both the staff and the students."

"On behalf of the Board of Trustees, we congratulate Jay as the 2023 Edwin Parr Teacher Award nominee for NSD," said Cathy Wanyandie, Board Chair. "As a first-year teacher, Jay's dedication to working with children is highly evident. We appreciate the passion and effort he puts in to support student success." 

"Jay's teaching style is all about meeting the needs of each individual student," said Dr. Nancy Spencer-Poitras, Superintendent of Schools/CEO. "Jay has done an excellent job of creating an optimal learning environment where students feel a sense of belonging and are eager to learn. Congratulations Jay!"

Mr. Klair will be recognized at NSD's Long Service Awards on May 25, 2023. Each year, the Alberta School Boards Association (ASBA) honours outstanding first-year teachers representing six zones throughout the province. Jay will be recognized at the ASBA Zone One Luncheon in the fall of 2023.