Regular Board Meeting - January 18, 2019
Posted on January 16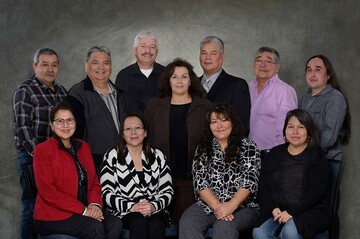 We are hosting our Regular Board Meeting at the Star of the North Centre (St. Albert) on Friday, January 18, 2019. The meeting is open to the public starting at 10:30 a.m. 
The following action items are being brought to Board:
Peavine Métis Education Program
Draft 2019-2020 school year calendar
Policy 5 Appendix A - Signing Authorities (Third Reading)
School Viability Studies (Hillview School, Pelican Mountain School, and Calling Lake Outreach School)
First Quarter Financial Statement
Canadian Joint Statement on Physical Punishment of Children and Youth
Role of Board Advisor
Role of Ward 5 Trustee
Policy 5 - Role of Board Chair (First Reading)
The following reports will be brought to Board:
Board Chair Report
Superintendent's Report
Area 1 Associate Superintendent's Report
Occupational Health and Safety Report
Indigenous Language Grant Proposal
Enrollment Update
Attendance Operational Plan Update
Trustee Reports
Click on the website link to view the Board Agenda https://www.nsd61.ca/download/150030.