NSD schools celebrating Outdoor Classroom Day
Posted on May 22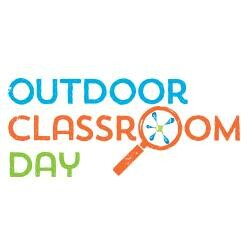 Did you know May 23, 2019, is #OutdoorClassroomDay? A number of NSD schools are celebrating the benefits of learning outdoors. 
Outdoor Classroom Day Events: 
Athabasca Delta Community School: All Day, Doree Lake - Drum Making and Handgames Teaching. 
Fort McKay School: Diabetes Walk - leaving the school at 11:00 a.m. and returning at 12:00 noon. There will be a hamburger BBQ at lunch for students and adults.
Hillview School: The school's outdoor learning day will consist of an orienteering challenge, track and field event practice and Métis storytelling. We will also be making hot dogs over a fire and s'mores for lunch.
Pelican Mountain School: The school is going outdoors to spend time in the nearby forest to look for traditional plants, roots, and flowers. They will be collecting items such as seeds and leaves for a project.
Students and staff will make their way towards Sandy Lake to study marshland creatures afterward. Photos will be taken for identification and for writing about the plants, animals, insects, and birds. The school will collect a sample of mud and water from the lake to bring back to the school. Once the water clears, students will observe the tinier creatures such as leeches, dragonfly nymphs, and krill. Students will also make nature mandalas on the shore of the lake using rocks, sticks, seeds and other natural items.