Board approved changes to the Susa Creek Lunch Program
Posted on November 12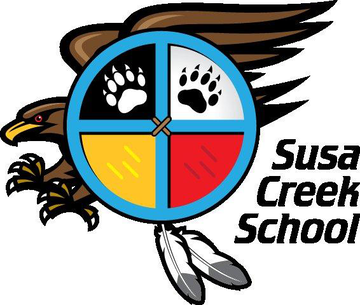 The Board of Trustees approved a change to the Susa Creek Lunch Program. Northland School Division (NSD) will stop providing a no-cost lunch program to students attending Grande Yellowhead Public School Division (GYPSD) as of December 31, 2019.
Historically NSD has provided a hot lunch program to all students who reside in the Aseniwuche Winewak Nation's (AWN) enterprises and cooperatives (Susa Creek, Muskeg, Victor Lake Joachim, Kamisak, and Wanyandie Flats). The program has seen growing numbers in recent years, serving students who are no longer residents in the AWN enterprises and cooperatives.
"We can no longer provide a no-cost lunch for students who attend GYPSD," said Robin Guild, Board Chair. "Our funding only supports students who attend Susa Creek School. We have a number of schools where students have to complete junior high and/or high school in another school jurisdiction. Once the children become of an age that they have to attend school in another jurisdiction, no further lunches are provided by NSD." 
Students in Northland communities such as at Gift Lake Métis Settlement, Grouard, Peavine Métis Settlement, Hillview (East Prairie Métis Settlement), Fort McKay, J.F. Dion School (Fishing Lake Métis Settlement) and Elizabeth Métis Settlement School move to schools in other school divisions to complete their grade 12 and are not provided lunches by NSD. If the school they transfer to has a breakfast/lunch program, they would receive the free meals.
"This was a difficult decision for the Board to make," said Nancy Spencer-Poitras, Acting Superintendent of Schools. "We understand the historical practice of NSD providing lunches to children of families in the AWN enterprises and cooperatives who now attend GYPSD. However we simply can no longer continue this program. We are willing to work with the local community should they wish to take on this program."
Planning is underway to host a community meeting at Susa Creek School in November.